Engage your Target Market with QR Codes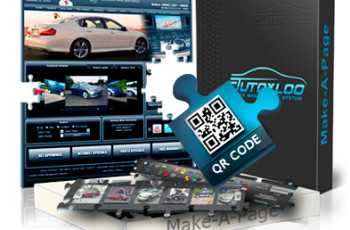 Imagine, potential customers are walking around the city and set eyes on information about your dealership everywhere: on billboards, buses, bus stops, cars, buildings, signboards etc Impossible? Not if you use QR codes in your Marketing strategy. QR Code is a great promotional tool and wildly popular all over the world.
With so many consumers carrying Android, Apple or Blackberry devices, almost every person will have access to more vehicle or dealership information on-the-go. QR code requires the least amount of initiative from the lead. They aren't required to open a browser, type the address of the dealer website and then searching the required information all over the dealership's site. Think about the impact you could have in driving traffic to your dealership.
Let customers scan your code and reach your landing page full of information about what you are promoting. QR codes can be used to send a URL, SMS, MMS, Email, Phone number or text, content which is ideal for a car dealership as it allows the flexibility to promote all facets of their product line where physical link backs are not allowed.
Give fast access to all your information. Keep your brand at the top of consumers mind. Connect and follow up with customers who do not enter the showroom. We have developed a system that generates a unique QR code for each vehicle automatically. Check out Autoxloo's QR Code generator that ties to the dealership's entire inventory.