Multi-Language Dealer Management System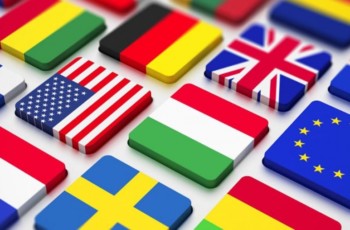 Do you know that most homepages on the Internet are in English? No wonder, because the English language runs the world's communication. But what should you do if your dealer website visitors are not English speakers? Surely you know the answer. Create your website in the foreign language you need. If your goal is to display your content in different languages, to have customers from abroad and to convert the leads in many countries, Autoxloo can give you the right software and the necessary help.
When your dealership is aimed at different locations, cultures and languages the following question arises: how to make its structure and content accurate, equivalent, relevant, user-friendly and search engine optimized for this foreign language? Consequently there come typical problems, such as:
The website interface is not fully translated. The interface elements on the website cannot be fully translated. The text and letters used in the content could be replaced with symbols. To avoid this carefully check each website version in this specific language. You should keep in mind that automatic translators and dictionaries often make mistakes or misinterpret the meaning.
The title and the other useful SEO tags are fully or partially identical for all languages. When making the web page content in a foreign language titles and SEO tags can be a problem. The most common mistakes are in meta descriptions and titles which are not translated at all or translated partially.
Autoxloo offers you to solve all the difficulties you face with Non-English website with the help of our multi-language DMS system. We have many access points around the world and can provide you with multi language settings for displaying your dealer website not only in English but in Spanish, French, Russian, Chinese, German, and Afrikaans. If you need some other languages for your website, just let us know. In our technology we use the Google Translate service, a certified and acknowledged programmed tool. The automatically generated pages such as Vehicle Details and Inventory are translated with the help of Google. All other customized pages are initially created in the language requested and checked by the customer. So you can have as many pages as you like in the language you need. You can be sure with Autoxloo your multi language dealer website is SEO friendly. We can realize all your ideas in any language of the world. Your website look, admin panel, gadgets and tools can speak the language you choose and set. We are open to your expectations and propositions!