Live Help: No "on hold" Delays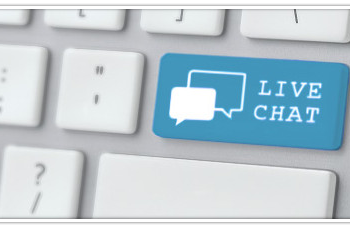 Customers that come to your dealer website may have questions about the product or service and they want to know the answers right then. Relying on e-mails and phone calls is not enough anymore. Internet Generation does not like to pick up the phone and waiting for an email reply creates a delay in the selling process. So a great way to give your website visitors another way to connect with you is live chat. Customers who are online can simply engage with the representative and get their answer in no time at all.
Autoxloo offers your Live Chat that is a great tool and communication channel with the customer in real-time. The service allows your dealership to engage and get to know every single person that visits your website. You'll know are they first time visitors, repeat visitors, what vehicles and pages they have visited. You will have the opportunity to use a chat invitation that is relative to what the automotive shopper is looking at on a specific webpage.
Chat gives your dealership an opportunity to manage more than one customer question at a time. Also it allows after hours inquiries. If no operators are available, consumer can leave offline message and it will be directed to a specific department. You can offer chat on every page of your website or configure the software in such way that chat window appears only through a certain period of time or after a certain number of pages viewed by visitors. While chatting, the visitor can print the current chat screen. Furthermore, Live Chat can automatically save transcripts when chat sessions end to allow for review at a later time.
Don't hesitate any longer, if your site does not have live chat software, contact us now!