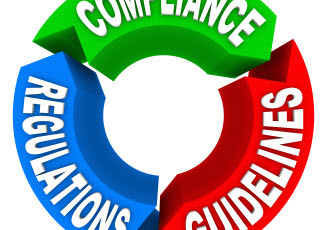 It is a challenge indeed to keep up with compliance needs affecting every dealership.  By knowing the risk and understanding the requirements, you will protect your assets, your employees, your customers and your dealership's good name. Take compliance seriously. Penalties for noncompliance can be painful. It's time to invest in a comprehensive compliance program.
Pay attention that no actual harm to consumers need to occur,  the problem may not be what the advertisements say, but what they don't say. Sometimes, the disclosures are not enough to save the dealership. Small print or rapid delivery in website banners, images etc should be avoided. The wording should be easy for customers to understand. Don't use gray or light print as formatting need to be proper too. Disclosures must be clear and conspicuous.
Be sure all your staff is acknowledged about compliance. The FTC has indicated that dealerships are fully responsible for all inappropriate actions of their employees. E.g. employees can easily discuss dealership business on personal sites or engage in inappropriate activities that put the company at risk.  And they have no idea that they are doing anything wrong. Train your personnel. Federal and state regulators have increased actions against dealers for advertising violations.
Automotive compliance is an area that requires experts. Contact Autoxloo today and we will help you in understanding and reducing the risks.