Choose your DMS Partner Wisely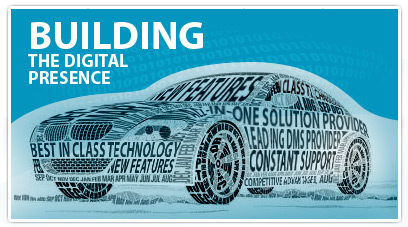 What Defines The Best DMS Partner For You?
Six questions to consider when choosing a DMS partner:
How does DMS partner help to differentiate you from other marketing and consulting firms out there?
How are they able to improve your chances of winning or keeping an account?
Is your partnership able to increase your bottom line revenue and recurring model?
What is your competitive advantage of a traditional website provider with no DMS?
Are you willing to gamble your reputation in the hands of an inadequate partner?
Can other website providers combat the likes of Autoxloo when we arrive on the scene?
We seldom see DMS providers offer a white label program, mostly due to their limited range of features, functionality and often the lack of connectivity to online classified or listing services, no recognizable SEO and no support to speak of. They fall short in much of the needed adjunct modules to bring the dealership a complete one stop shopping experience.
Top Six reasons why Autoxloo is the ONLY choice…
An established and a recognized brand name. Autoxloo is a recognized as one of the leading DMS providers in North America, South America, Africa and many countries worldwide.
Best in class technology. We attend and exhibit at over 5 tradeshows each year to present our services and receive instant feedback in improving our products rapidly.
All-In-One solution provider to dealerships worldwide. Solutions for autos, trucks and major motorized vehicles categories.
The presence for competitive advantage that is unparalleled in the industry.
Readiness for VAR Support, Client Support, Training Support and most important Live Phone Support.
The Resources & Velocity to produce, deploy and deliver new features for leading edge modules.
We know the digital automotive world inside and out. We're passionate about this stuff, so we designed our services and products to be as powerful as they are easy to use and cost effective.