Win the Zero Moment of Truth for Your Dealership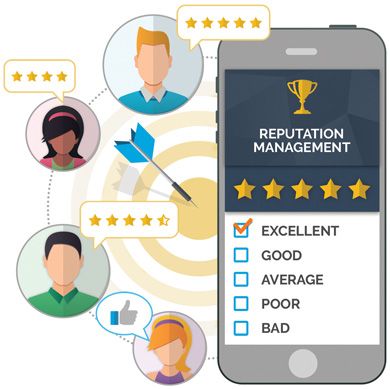 If your number one priority is to sell the vehicle, think twice. The paramount target is to sell your dealership to customers. People don't just walk up to a showroom and pick out a selected car within fifteen minutes. According to the Google research, most people start collecting information about their future vehicle one month before the purchase. A lot of customers start asking questions about the vendors they want to buy from 4 months before buying. They go to various websites with car dealer reviews to firstly study you and your reputation, then – your vehicles.
Internet has changed the whole approach to the marketing. Reputation management for car dealers is no longer optional, it's a must. Google research also has shown that when people are looking for a car, their choice is affected by approximately 18 different online sources. The trick is, when a customer finds one good testimonial about your dealership, he will still continue his investigation, but if he runs into one bad review, this would probably be the end of his search.
The New Approach to Purchase
A new mental model for how people buy a vehicle has appeared and rearranged the old one.
There were three main steps of purchase before:
Stimulus. It combines traditional forms of advertisement, like television or newspaper ads, outdoor billboards, catalogs and brochures delivered to the mailbox.
Shelf. The customer's actual visit to the brick-and-mortar store.
Experience. The post-purchase acquaintance with the product.
Now we have the fourth and the most important step – online search for the product, seller and organization. In the book by Jim Lecinski, it's called the Zero Moment of Truth or ZMOT. This step goes right between the Stimulus and the Shelf. ZMOT happens when customers find your name among car dealer reviews, watch video testimonials from people who had business with you or run into online forum where the quality of your services is being discussed.
Changes require changes, to turn the ZMOT in your favour, you have to think how you appear online. What can customers find about you out there? What do previous customers say about their shopping experience at your showroom? Does your online presence draw buyers or deter them?
How to Do it?
Reputation management for car dealers is an ingredient to the winning recipe. Proper governance of your online appearance will help you improve the reputation of your brand and drive more traffic to your website and more buyers to your showroom.
What does reputation management for car dealers include?
Constant tracking the car dealer reviews related to your brand on Google Reviews, Yahoo, Yellow Pages, Insider Pages, Measured Up, Superpages, reviews on Facebook, relevant blogs and forums.
Prompt responses to the negative reviews with an apology and the offer to make it up to the unhappy customer (if they are real).
Asking your existing customers to record video testimonials about their experience in return for incentives.
Tidying up your accounts in social media. Competitors may use private photos, you post on Facebook or Instagram against you. Social media accounts influence your reputation a lot. You have to be sure there is nothing that can jeopardize your name.
Car buyers often make their decisions months before stepping into the showroom. Of course, you should pay attention to your physical dealership as well, but the "Shelf" phase is the third, whereas the ZMOT goes right after "Stimulus" phase has accomplished. Win the Zero Moment of Truth with Autoxloo Reputation Management.