Use Micro-Moments to Increase Your Sales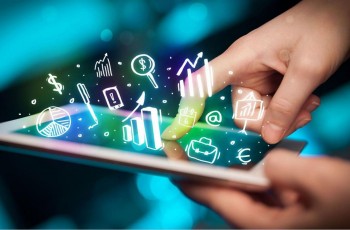 Today no one is surprised with the statistics that within a day we check up our phones about 150 times and spend about 177 minutes on the mobile Internet. So the moment when a potential customer starts searching information on the Internet by using his mobile device is a micro-moment. It's some kind of a strategic point when a brand can reach its targeted audience and get its attention entirely. So how can dealers catch these micro-moments and make customers buy?
How person decides to make a purchase
Now a chain of making decisions looks the following way: I want it – I check it up on the Internet – I buy it. Each session when a customer uses his mobile device is a certain micro-moment type. You should have your own approach to each of such micro-moments.
What are micro-moments?
It's your ad displayed in users' smartphones at the moment when they are searching for the information that interests them.
So a good advertising strategy for your dealership concerning micro-moments should consist of three factors:
Presence. Your ad should appear when there is a need for it.
Helpful information. You should provide only useful content to a user's query.
Instant reaction. A customer should react instantly to your ad and go to your site after reading it. Optimize your website for his device.
Types of micro-moments: how to work with them
51% of smartphone owners take offers by unfamiliar brands if they receive these offers at the right time. 73% believe that if a company regularly sends useful information it has more privileges in customers' eyes. So if you get in a buyer's sight and prove your value and efficiency, there is a high possibility that the customer will choose you.
There are several types of micro-moments. Each type needs a certain behavior from your brand. Here are the most important ones:
"I-Want-To-Know" Moments. A customer is not ready yet to buy your vehicle. He is just making research about car makes, models, years, manufacturers, dealerships, prices, etc.

A tip: arouse the user's curiosity, provide useful content, but do not force on a buy.

"I-Want-To-Go" Moments. On this stage a customer knows exactly what vehicle he wants to get. He has to choose a dealership where to buy it.

A tip: get in the customer's sight when he searches for the nearest location. According to the statistics, the number of search queries that include the word "nearest" has been doubled.

"I-Want-To-Do" Moments. This stage comes before or after the purchase. The customer sees a car and imagines what updates and accessories he can provide. The buyer can search for some video instructions, reviews, etc.

A tip: provide a branded instruction to your service, accessory, etc. or display your ad in the pre-roll to the video instruction that the customer searches for.

"I-Want-To-Buy" Moments. The customer is ready to make a purchase. He needs help with some procedures and details.

A tip: offer your services openly. 82% of customers search for information online when they stand in front of the car. They are comparing the prices or technical characteristics by using smartphones.
When you work with micro-moments you should always consider the context: time of the day, the weather, user's location, a device used. Users' intentions will help you determine the right micro-moments and choose the appropriate behavior strategy.
Always remember that there are not only mobile, desktop or offline clients.It seems obvious, but many companies still consider these segments separately. Another important factor is: it's not enough just to capture a micro-moment. It's vital not to lose a client if he moves from his mobile device to the computer.
Using micro-moments becomes another field of brands' competition. Such advertising always fits the context. It means that it doesn't cause customers' irritation and can't get lost in the information noise made by other brands. Show up your inventory wisely and be there at every step a customer makes to the purchase. Use Pay-Per-Click campaigns to get bigger traffic to your site and to pay for effective clicks only. Autoxloo, in its turn, will help you set up the PPC tool for the customer's micro-moments.