Event Marketing for Dealerships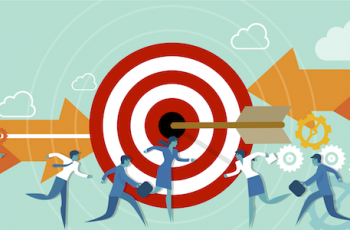 It's a well-known fact that Google actively works on improving its search engine's possibilities to make the system more user-friendly and convenient for mobile searchers. In its terms, on May 10, 2017 Google updated its mobile app in the USA to help users more quickly and freely learn about approaching or current events nearby. Special features introduced to the search engine functionality allow Google to show in its results the smallest details of all cultural events taking place at a specified time and place. Now if you type your request, e.g. "auto shows in Los Angeles" you will see various activities in this city, including events for the next week.
For users' comfort Google provided separate tabs indicating specific event time like today, tomorrow, this week, this weekend, next week, and next weekend. For territorial preferences there are such options as events near me or a certain city. All the features allow Google users to plan their free time in advance. The update is being distributed gradually, so it is not available to all users around the globe yet.
Do you know about Event Marketing? If you haven't heard of it and don't use it yet, it's the right time to start. This advertising tool will allow you to attract new and existing customers to your dealership as well as to increase the traffic on your website. So what events can you create with Google to gain more potential clients online and offline? Here are some tips that can help you improve your sales with Google search update:
Celebrities. To make an event for your dealership's profit you can invite a local celebrity to your location. There is no need to organize a concert or a show. A local star can drop in to your dealership to select a vehicle or to communicate with his/her fans and to sign autographs.
Social events. It's not necessary to organize something in your dealership. You can take part in a social event and invite people to join you. Charity events, family care, etc. – you can participate there and gather other people to contribute to a good business.
Sponsorship. You can sponsor a local school football team, organize parties, contests, games for school children. You can give grants, awards, scholarships to the best and talented students. Their parents can become your potential customers and pass on word-of-mouth information about you.
Trade-In events. Organizing the days when your customers can trade in their vehicles and get discounts, bonuses, food and drinks can become a good basis for future sales. People prefer to return to locations where they had fun and felt good.
Public viewing of sport matches. Football, basketball or any other sport fans will appreciate to gather together and watch a match with beer and good talks. You can provide a cash rebate to your latest vehicle purchasers if their favourite team wins.
Use Event Marketing for your dealership to provide more traffic, lay basis for the future sales, generate more leads, get new contacts and networking, extend your client base and sell your inventory quickly and easily. The latest Google's update is going to help dealers create events that will promote their businesses significantly. Autoxloo offers you professional services and support in adjusting your Google events. With Autoxloo you can cover a vast Internet area to make your name, establish your brand, manage your reputation, increase website visibility and improve your sales.