Twists and Turns in the Automotive Market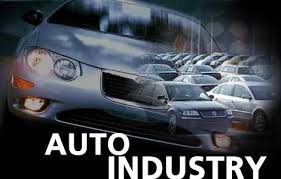 2008 was not the year everyone expected. Financial markets imploded, gas prices skyrocketed to $4.00 per gallon, and then dropped precipitously well below $2.00 per gallon. 2009 certainly begins with tons of question marks, with tight credit, consumer spending cutbacks and the retrenching of U.S. car manufacturers.
As reported by the Los Angeles Business Journal this week (http://losangeles.bizjournals.com/ losangeles/ othercities/ sacramento/ stories/ 2009/01/05/ daily49.html , Cox Enterprises is stopping the publication of AutoMart and AutoExtra magazines. It is expected that the magazine versions of AutoTrader and TruckTrader will cease publication in 2009 also.
This is one more indication that promotional opportunities on the Internet for dealerships provide proven value and return on investment that just cannot be replicated in offline media.
As discussed in my blog earlier this year, Jonathan Miller, former CEO of AOL reports that ad spending online lags consumer activity online by a factor of 3 to 1. Said another way, advertisers should triple their online presence to keep up with the rate of consumer's media consumption online. This is a universal statistic, applying to many industries, and closely mirrors what we see in the car industry.
For dealers who have been able to withstand some of the changing and challenging market conditions, opportunities abound to redefine your business and increase sales. Internet tools are changing on a daily and weekly basis. We encourage all dealers out there to take a fresh look at their Internet strategy and to creatively leverage the Internet tools that make sense for your dealership.