Are Auto Print Classifieds Dead?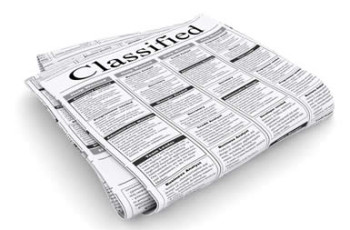 The simple answer is YES!
Car shoppers, over the past two years have been turning to the internet more and more to help them with their car buying decisions. The information about specs, options, price comparisons, accident reports can be found on the internet with a click of the mouse – how can print classifieds compare with that kind of functionality and convenience and unfortunately the simple answer is – they can't.
The internet allows the seller to add more descriptive text, images and in some cases video to their advertisements all for in most cases less than their print competition. What happens if you want to change the price of the car in a print ad or there was a typo – how long is that ad going to run before it can be modified? With internet advertisements you can make changes from anywhere in the world at anytime instantly!
If you are a dealer and you are not advertising on the internet you are missing the boat. If you want to test the waters there are many automotive classified websites like Vehix.com that will allow you to post 1 image, descriptive text and even allow you to add a link back to your website (you do have a website right?) all for FREE.
Let's face it print classifieds have no place in today's fast past online world where price point, content and time to market are the leading factors in building sales numbers. Now more than ever dealers need to focus their advertising dollars on not only online classifieds, but a complete Dealer Management System to ensure their inventory is being pushed to multiple online listing sites automatically and their ads stand out from the rest of the competition. Only AutoXloo offers such a system!
If you would like more information regarding AutoXloo Dealer Management Systems and how they can help your dealership grow please call (727) 475–4455 (office) and a representative will respond to you shortly.