The New Face of Technology!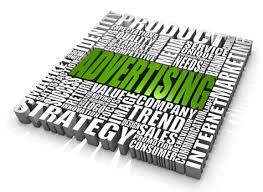 A famous man once said "He who stops advertising to save money is like a man who stops a clock to save time".
It just doesn't make sense, but everyday dealers are struggling to stay alive and unfortunately when they decide to make cuts, the advertising budget seems to make it to the top of the list everytime.
Little to they know that the most successful dealerships actually increase their advertising budget during hard times to attract the customers that still have the cash to buy. This combined with careful inventory management allows these dealerships to actually grow while others flounder and eventually go under. How do they do it?
Let's start off with the later – Inventory Management:
Don't buy cars for the sake of having inventory- buying the car "right" is crucial to moving the vehicle quickly
Buy cars that stand out from the crowd – fully loaded, Nav, Sport and so on
Cars that don't sell in the first 10 days should be flipped for cars that meet current market conditions (gas crunch, convertible top time, 4wd winter) to offer a better chance at producing a sale.
Implement a system that allows you to track trends in the market to get ahead of the competition
Showcase before you buy – list consigned vehicles from other dealerships to test your local market
Next – Advertising:
Website implementation/ promotion is the first step to attracting your target audience
Push to online listing services both free and paid – Ebay, Autotrader, Cars.com, Vehix and so on
The success of overseas listings has grown exponentially as more and more foreigners are taking advantage of the weak dollar and are eager to snatch up bargains
Dress up your ads to stand out from the rest of the competition – Etch-a-Word is a simple to use  drag and drop tool that allows anyone to create eye catching ads using already existing images.
The use of templates is a must for anyone who is thinking about advertising on Ebay or other online classifieds. Luckly AutoXloo makes it easy to create your own template in a matter of seconds.
As you can see we've only touched on some of the basics you as a dealer should consider when putting together your next advertising campaign, but one thing is certain technology is here to stay and those who don't get on board will be left behind.
Look for more indepth articles on how to get the most out of advertising online in the next few days.