Top 10 States With the Most Expensive Gas Prices in 2019 (Infographic)
In 2019 the US federal government tax portion is $0.184 per gallon of gasoline. However, each state imposes its own tax, which often doubles the federal tax and adds to the overall price for a gallon of gas. Collectively, these taxes are used for road and bridge construction, as well as repairs. Below are the 10 US states where you will pay the most at the pump:
California $3.29
Hawaii $3.28
Washington $3.01
Alaska $2.98
Nevada $2.91
Oregon $2.89
Arizona $2.61
Connecticut $2.56
New York $2.56
Utah $2.52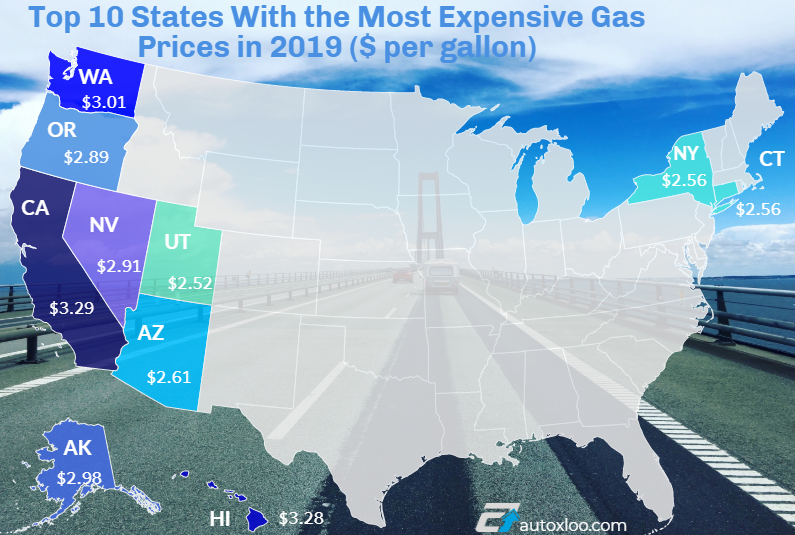 Please include attribution to Autoxloo.com with this graphic.