The Video Trend: New Opportunities for Dealers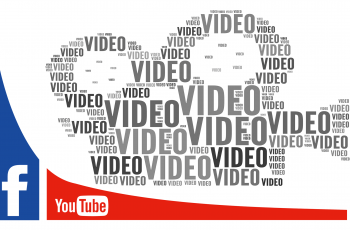 Video blogs, video sharing websites, live video streams, panoramic videos and carousel ads increase the number of video formats and audiences every day. What is the reason for such trends? How can dealers take advantage of it?
Video offers the ability to influence several perception points of the viewer. It is much easier to type a query in the search bar and to see the results than to read the manual. It's more visual, easy-to-understand, and quick. Video content is easy to grasp and comprehend.
Today all videos are divided into two categories: static ones offered on YouTube, Coub, GIF formats, etc. and live streaming videos on Skype, Viber, Simulcast app, etc. It's not a secret that Facebook's video coverage 10 times exceeds the coverage of a post with an image. Thus, Facebook promotes video files and encourages people to make and share their video content. Of course, video won't replace images, photos or text formats entirely, but the popularity of video services has made it a trend. According to forecasts, in 2019 video will take up 80% of all Internet traffic. One of the most prominent trends last year was the phenomenal growth of live video streaming content.
Autoxloo keeps pace with all the trends and offers to help dealers to improve their website visibility, conversions and sales by implementing live streaming opportunities for their businesses. Our Live Video Streaming™ (LVS™) application is a new approach to broadcasting video live, in real-time. A customer can be in any place while connected to the Internet and watch a video of the vehicle a presenter is showcasing. This live stream allows a seller to focus on any of the cars areas in detail which is very convenient for a viewer. The SimCasts™ module allows auction bidders to watch the vehicle live and bid during the last minutes of the auction time. A buyer has a good chance to win at the auction during the video stream by placing the highest bid. Our Video Services provide the ability to process video testimonials, connect your video files to YouTube, convert the vehicle pictures into a slide show, put background audio, turn the speech into text, etc.
As a leading provider of vehicle showcasing tools Autoxloo develops and implements all of the necessary software for the most effective video and vehicle presentation services. They will help you promote your inventory and tell the world about yourself in the most profitable, user-friendly and reasonable way.