NADA 2017: Celebrating 100th Anniversary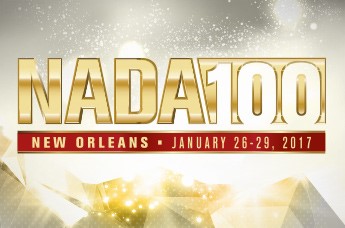 Last week, January 26 – 29, 2017 the National Automobile Dealers Association (NADA) celebrated its 100 anniversary. The celebration on the occasion started with the exposition opening in New Orleans, USA. Very few national trading associations can reach such an outstanding anniversary as a century at work and remain strong, innovative, up-to-date, full of life and energy as at the first day they were founded. NADA is an example for everyone to follow.
The Auto Industry Event of the Year welcomed dealers from all around the world and presented lots of workshops, seminars, and, of course, the convenient expo floor to create the best convention, top rated trade show and a relaxed atmosphere for all participants. This year NADA gathered more than 335 000 dealers, managers, allied industry partners, vendors, all who care and breathe with one idea: to make people's lives better by providing the best vehicles. The speechmakers' reports were focused not only on innovations, strategies and challenges that helped them build their brands, but on circumstances and people that inspired them and goals that they targeted to achieve.
NADA organizers create comfortable and warming atmosphere that allowed participants to establish new contacts and acquaintances, enjoy friendly talks and informative communications. The Auto Industry Event of the Year helped them match the fun and a productive work together.
Jeff Carlson, 2016 NADA Chairman, said, "This business isn't about the destination. It's all about the journey, so always, always choose the right course". That's what we did and do. Join us!