The Power of Customer Testimonials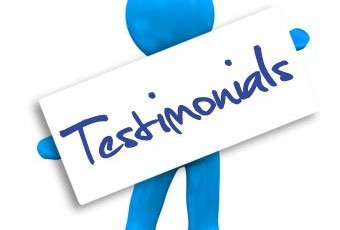 Customers trust the words of other customers.  More than they trust a company spokesman, owner, or salesperson.  We encourage you to use the words of your customers to help sell more cars.
Take a look at how some of our customers are using our tools:
Powerful Dealership Video and A ProActive Internet Team
ParkAutoMall.com has a proactive Internet team that engages before, during and after the sale.  Authentic video is an integral part of their customer connections and it is a regular part of their day-to-day activities.
http://www.parkautomall.com/customer-testimonials
Built In Tools for Success
AutoExpoStore.com is more systematic and strategic with their customer testimonials. They have a permanent camera set up in their dealership sales office to capture customer feedback at the point of sale.  Brilliant and easy.
http://www.autoexpostore.com/testimonials/
Long Term Trust, One Customer At A Time
ClassicMotorCars is systematic about how they handle testimonials.  This dealership has earned a trusted advisor status in the West Allis Wisconsin community, and regularly uses the automated tool built into their AutoXloo website to solicit customer feedback.  It's easy to see they are a great company to do business with.
http://classicmotorcarsinc.net/?pg=testimonials