Taking Photos that Sell Cars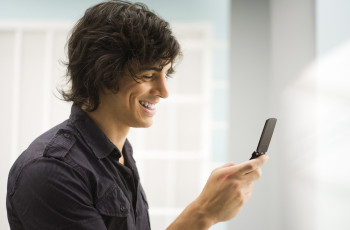 Online shoppers love three things – details, pictures and video.  Think of the different touch points and details that you can provide to reassure the customer when listing your cars online.  And that many of these touch points cost you nothing, other than investing a little more effort in listing the car.  This extra effort can make all the difference in separating your car from others listed, and reassuring the customer that they can have confidence in doing business with you.  It all starts with a picture. 25 to 50 quality pictures can mean the difference between selling and not selling online.
Grab the SlingShot or a digital camera and consider these guidelines.
Car (interior and exterior) should be clean.
Photograph your car in daylight. Indirect light is best, either mid morning or mid afternoon. If you take vehicle pictures at midday on a sunny day, you will have lots of glare and car will appear washed out.
Avoid shadows from nearby trees and buildings.
Avoid reflections caused by shiny objects, such as glass, mirrors, metal and water.
Park car in area with little clutter and with interesting background. Consider positioning the car in front of a dealer sign, or in an inviting area, such as with grass or tress in the background. Select one place where you will consistently take vehicle pictures, so the pictures from your dealership are consistent from vehicle to vehicle. Position the car in the same spot, and at the same angle for consistency.
Photos with Standard Exterior Angles – Take exterior vehicle pictures from the front, front-side, side, back-side, and back.
Photos with Standard Interior Angles – Take interior vehicle pictures including close ups of the driver console, seats, automatic controls, radio, etc. Show condition of front and rear seats, dashboard and rear window. When taking pictures of the dashboard and other items in the front of the car, consider sitting in the back seat to take these pictures. Sitting in the back seat gives you better flexibility in taking the pictures, and you'll end up with higher quality pictures.
Take floor mats out of car – photograph them. Consider laying keys, and vehicle manuals with the floor mats to show the customer completely what is included with the vehicle.
Carpeted area in car – show that it is clean
Interesting accessories, or after market additions – GPS, upgraded stereo, upgraded rims, iPod adapter, paint detailing, heated seats, leather seats, and DVD player.
A few "under the hood" pictures, showing the general mechanical condition of the vehicle can also be helpful.

And Don't Forget… Provide visual context/perspective for condition of vehicle:
Show the tire tread, good or bad. Use a penny propped in the tire tread, to show current condition of the tires.
If there are small scratches on the car, either make the decision to have them fixed, or again, using a coin adhered next to the defect or a finger pointing to the defect, to show context of the defect size. Make sure buyers understand clearly the overall condition of the vehicle.