Spot Cars Damaged by Water
There are many flooded cars on the market these days. Sellers usually try not to disclose that the vehicle was swamped. Before buying a car check out several tips from Autoxloo which help detect such autos and save your money.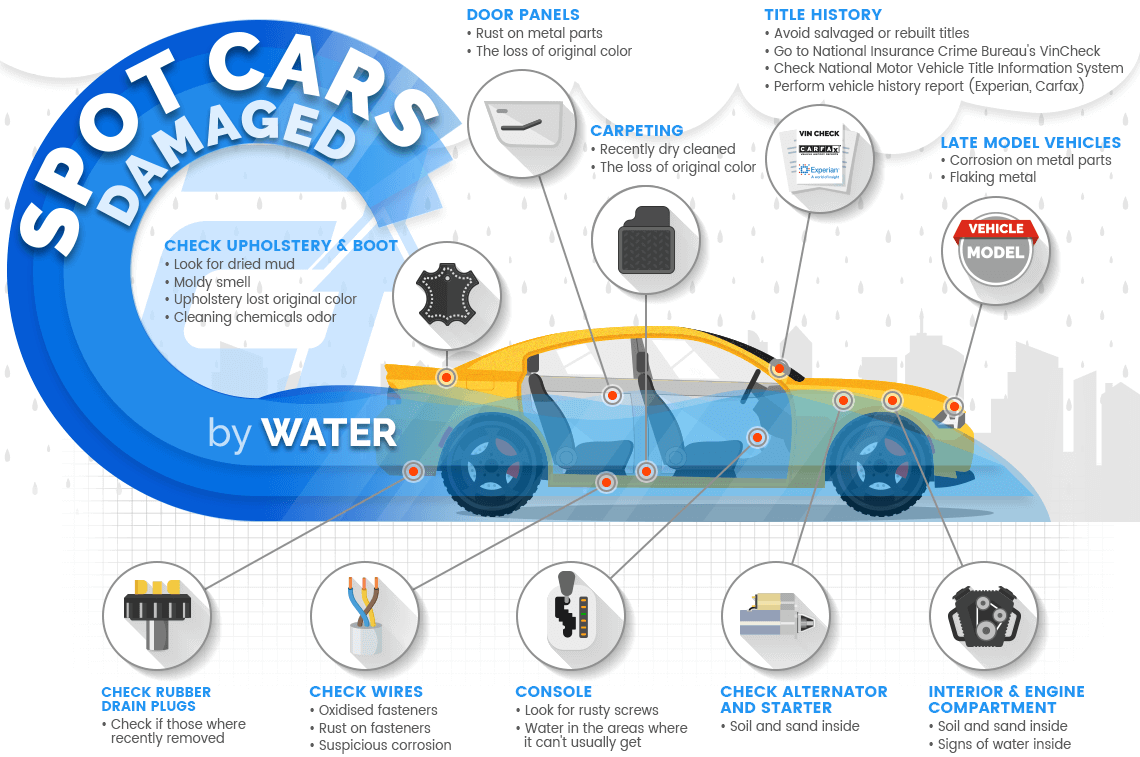 Please include attribution to Autoxloo.com with this graphic.