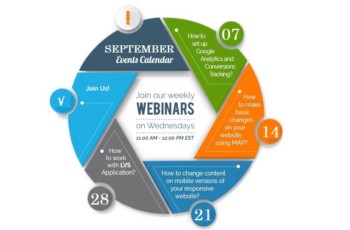 We hold webinar every Wednesday and are always ready to answer all your questions. See our schedule for September:
09/07 – How to setup Google Analytics and Conversions Tracking?
09/14 – How to make basic changes on your website using MAP?
09/21 – How to change content on mobile versions of your responsive website?
09/28 – How to work with LVS application?
Join our September webinars and learn more about our products & services!