Semantic Search for Auto Dealers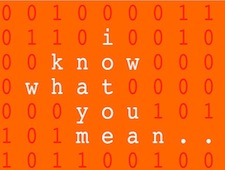 For a better understanding of what a user means by typing in a query and what information he/she wants to get search systems use semantics. A semantic search aims to increase the accuracy of search results by interpreting a users' intentions by means of the context. How can auto dealers use a semantic search? A semantic search can give real benefits for your dealer SEO strategy. Voice search technology uses semantics to understand a user's voice query and to give quick voice results. To allow users to find you through a semantic search follow these simple hints and tips:
1. Be useful.
Google considers the opportunity of two-way communication between a user and a search engine to be the next level of search technology evolution. To provide such interaction Google needs a huge array of sources, information, guidelines, expert content, etc. If you want to improve in your search engine results and gain authority in your dealer area. Become an expert, and provide valuable information so that Google can refer to you.
Tips: Answer the following questions and create a powerful organic search strategy:
What keyword types do you want to be ranked for?
Who are the main players in your auto dealer sector?
What makes them experts?
How can you be much better than your competitors?
Do your existing or prospective customers interact with the content?
How do users interact with your content?

Have they been converted?
Does your content cover people at the early stage of the sales funnel (they recognize and consider it) or later (they have been converted)?
Did users get what they expected (required answers, information) by clicking on your content?

How can you improve a user's experience with your content?
How can you reach your goals at every touch point with your customers?
2. Develop targeted content that responds to user's queries.
Create targeted, non-branded content. It should be interesting for your users and it should describe your products in an easy-to-understand manner. Be a valuable source of information for your customers. Build semantic authority for search engines. Make your content the highest quality by using pictures, graphics, video, and other multimedia tools.
Tips: Focus on non-brand content containing questions and answers. Google likes numbered lists and step-by-step instructions that briefly give answers to a searcher's questions. Do research on keywords. Determine opportunities derived from any users' queries on your topics that begin with "how to", "why", and "what is" word phrases.
3. Structure your sentences.
Content should be written in natural language. It should be simple and easy to understand. So when you create your texts write them in terms of entities. Subject-oriented sentences give search engines more information. So try to use the following structure: Subject-Predicate-Object. It makes the content clear for both users and search engines.
Tips: Read your texts out loud. Structure your sentences so that both users and Google bots can quickly get your message.
4. Structure your data to help search engines parse your content.
Structured markup improves search quality by providing snippets on the search results page. Snippets give users additional information about the content and improve click through rate (CTR) through organic searches.
Tips: To check on your text structure use Google's structured data testing tool.
5. Add internal links to your content.
Internal links determine the relevance of any information you provide. They also help to acquire a positive user experience by navigating visitors throughout your website. Use them occasionally, only in cases where they are really necessary for your readers.
Tips:
Add links to landing pages.
Refer to important pages in the main navigation or in the footer, in XML markup or HTML map.
Add contextual links to important content.
Fix broken links with 3XX and 4XX response codes.
Use canonical URLs.
A semantic search achieves a desired flexibility that a user wants to get when he/she types a query. It helps search systems improve user-friendliness and the accuracy of searches. Autoxloo is a recognized authority in the auto dealer market. Our services and software solutions provide dealer websites with all of the necessary tools for business development and for increases in sales. We offer you our professional assistance and support. With Autoxloo you have a great opportinity to improve your rankings, conversions and promotions.