Autoxloo Automotive Software Makes Dealers Confident About Their Future
In 2020, we have now entered our 16th year of guiding dealers through the challenges in the automotive sector, both technical and operational. During this one and a half of a decade, we have witnessed a lot of changes in the industry: car sales plummeting almost two-thirds during the Great Recession, constant fluctuations with sales numbers, the rise of ride-sharing, the trucking boom, and probably the most important change – auto shoppers migrating from physical to digital dealerships.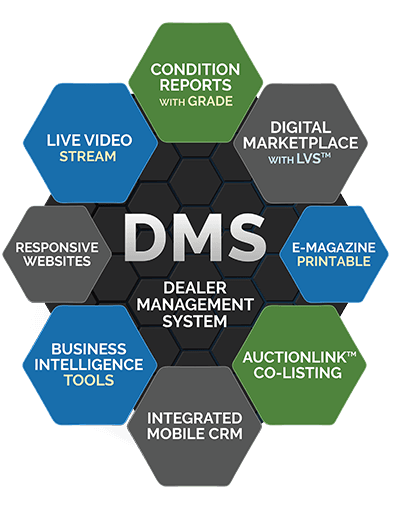 The growing instability and increasing uncertainty in the automotive business are planting doubts in dealers' minds, leaving them insecure of the future. Many are not sure whether to respond to these changes now or if there is still time to sit back and observe.
One of the indisputable signs that it's long overdue for dealers to respond is with seeing many US physical-only dealerships or those with a very weak online presence being either already closed or on the brink.
There are different factors that have contributed to the demise of those businesses but what they mostly had in common was the inability to deliver the buying experience that auto shoppers expect today. These dealers had tried the patience of their customers with outdated approaches for generating sales for too long and now they're reaping what they sowed.
To stay profitable and to be able to compete with auto dealer groups or large franchised dealerships, independents have to take a new approach to doing business that incorporates automotive software.
Become a Forward-thinking Dealer with Autoxloo
Autoxloo was founded to offer results-driven vehicle inventory management products at an affordable price which enable dramatic changes in the way vehicles are marketed and sold. Our set of solutions is a true disruptor in the car-selling game, encompassing more than 36 features and modules required to have a successful transition from physical to digital.
We are geared toward making buying and selling vehicles online as efficient and easy as possible to bring benefits to both sides of the process. The new products we develop and release quarterly reinforce our mission to revolutionize the way people buy vehicles, get our dealers out of sales slumps, and help them to take advantage of the changes in the automotive space.
What Autoxloo's Automotive Retail Software Suite Includes (but is not limited to):
Autoxloo's auto dealer software challenges the status quo of the automotive industry, allowing you to do business differently and attract more of today's auto shoppers to your online showroom. The most recent data shows that more than 80% of car buyers research online before they buy. We can help you to proceed safely through these changes and remain confident in the future of your business. Contact us to discuss the details and see a free demo of how our products work.