Join iTruckTrader at the 2020 ATD Show
iTruckTrader, a subsidiary of Webxloo, is headed to Las Vegas for the 2020 ATD Show to present its suite of truck dealer software developed for the commercial trucking industry.
The company is welcoming independent and franchised truck dealers to schedule a meeting during the ATD Show that will take place at Westgate Las Vegas Resort & Casino on February 15-16.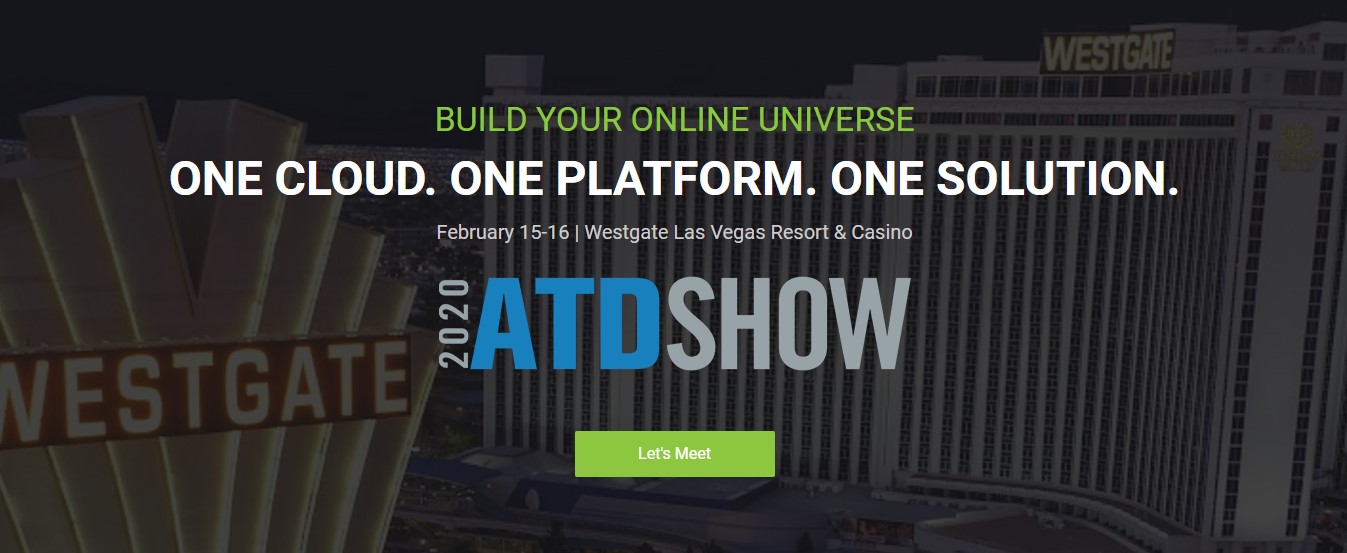 iTruckTrader is looking forward to presenting their new proprietary truck dealer software released for 2020 as well as the latest tools and tactics of truck dealer SEO that have already helped many truck businesses to attract more local and online customers to their lots.
Cloud Truck Dealer Management System
Improve your efficiency without increasing headcount and bring every department of your truck dealership together. Manage your sales, inventory, workflow, customer relations, marketing and more from one secure centralized location.
LVS™ Live Video Streaming Application
Enable your sales team to showcase every inch of any given truck via your inventory livestream. Engage online customers and reach outside of your local market.
Increase your traffic and reduce the bounce rate with a responsive truck dealer website that works seamlessly on all kinds of devices (desktop, laptop, tablet, smartphone) regardless of the operating system and browser used to access it.
Conduct timely sales events with iTruckTrader's fully-featured online digital marketplace. There is an algorithm for every possible buying scenario such as 'Buy now', 'Make offer', or 'Place bid' as well as 'Proxy Bidding', 'If-Sale Counter Offer', 'Dutch Auctions' and 'Reverse Bidding' to meet the needs of the widest of audiences and to get more trucks driving off your lot.
Data Feed Distribution
Push your truck inventory to multiple online listing sites for maximum exposure and more sales leads. Auction Link™ data feed distribution will automatically push your inventory to the large automotive marketplaces like SmartAuction, OVE, and Adesa as well as to proprietary listing platforms such as autobestseller.com, globalcarexchange.com, localautosonline.com, 7dayautos.com, etc. Make your trucks more discoverable, simultaneously remove vehicles sold from all of the platforms, and eliminate the risk of a double sale and any fees associated with it.
Analytics & Reporting Tools
iTruckTrader provides powerful website analytic tools to answer all of those burning questions about your online truck dealership performance. Such advanced stats as your vehicle detail page views, clicks, leads, referring sites and traffic sources, unique visitors and their actions per visit will paint a vivid picture of your online showroom performance as well as areas for improvement.
Mobile customer relationship management system for sales automation, lead distribution, workflow management, dashboards and reports, lead scoring, escalation tools, and much more to nurture customer loyalty and help your sales personnel to follow up with leads from their mobile devices.
Truck Marketing Solutions
Aside from developing highly-convertible truck dealer websites, iTruckTrader develops and implements strategies to grow your business online. This includes but is not limited to local and global search engine optimization and marketing, classified posting services, building your social media presence, reputation management and other services applicable for increasing your brand awareness and attracting more eyeballs and foot traffic.
About iTruckTrader
iTruckTrader is a recognized truck dealer management systems provider that offers turn-key truck dealer software to run the day-to-day operations, sell more vehicles for less cost, and bring more value to customers. Schedule a meeting with the iTruckTrader team during the 2020 ATD Show to talk about tools and services that will improve your bottom line. Browse the online truck dealer management solutions brochure or visit www.itrucktrader.com.