Rely On Professionals with Custom Forms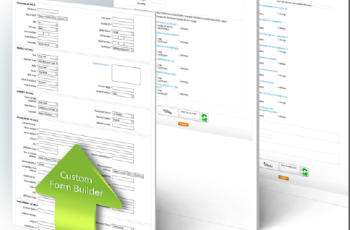 We have great news for those who are tired from learning how to create new forms. Now we can easily create new form for you in only a few minutes with our "Custom Form Builder". We will build any custom form you want, any form you like. Just provide us with the required information and a professional-looking form will be ready in no time.
Want to use drop downs in certain fields? Or maybe make some kind of survey and use radio buttons or checkboxes? Is there a necessity to put images to your form? Let us take care of all these issues. We'll build you a form that will help you build your business.
No need to use static forms with lots of unnecessary fields. Save your and your customers time. Give your prospects an opportunity to attach any documents you need for smoothing sales process: ID documents, driver's license, bank statement etc Receive all important information directly to your CRM integrated with Phone, SMS, Email and Live Chat. Centralize the lead capture with the help of our modules.
Custom Form Builder advantages:
Give us necessary data and we will create form within instants
We can make form builder synchronized with your CRM
Thanks to movable Drag input fields, we can put them as you like and change it immediately
Custom Forms are great for unique marketing.
Make it as easy as possible for your dealer website visitors to submit lead forms. Don't hesitate to contact us and enjoy variety of proposed forms.