Personalize Your Dealership Marketing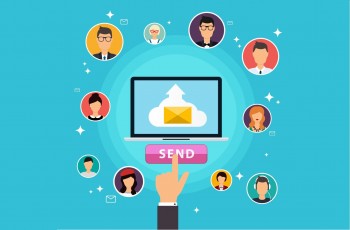 It's not a secret that the era of nameless mass newsletters and universal websites is fading away. Today all self-respecting businesses tend to personalize their marketing because customers prefer the content which is addressed personally to them and is consistent to their interests and needs. What advantages can dealers take by personalizing their ads?
The main benefit of the Internet advertising compared to TV commercials is the ability to aim it to specifically your target audience. But is it enough for your dealer activity? An average person who wants to buy a car and sees your ad banner may neither go to your website nor get interested in your inventory. For successful sales and deals you should know your customers better. The portraits of your typical buyers will allow you to focus your marketing efforts only on the audience, that brings you the biggest number of sales.
To personalize your marketing strategy follow some simple tips and hints:
Get the proper information about your customer persona. Send questions in your mass emails, monitor your customers' Facebook and other social media profiles, provide calls-to-action and different contact forms on your website encouraging visitors to share their information. But don't be haunting and intrusive. Do not send long questionnaires to your subscribers. Endless lists of questions won't arouse their interest or desire to provide you any information.

You can group all the data about your customers into several types. Use this information to make your marketing campaigns more well-aimed:

General information. Profession, age, gender, marital status, education, etc. – this basic customer data can be easily used to offer a personalized content to your audience. For example, a married couple may be interested in purchasing a SUV, a businessman may appreciate a Sedan and a young gentleman or lady may search for a convertible.
Life events. This is the information which concerns the important moments of people's lives, such as a house purchase, marriage, moving to a new city, a child's birth, etc. What do your customers think when these events happen? Provide a proper content and offers for such occasions. A family that has just acquired a house in the countryside may also need a new pickup truck.
Living conditions. This data is related to such things as whether a client has children or not, if he/she lives in a city or in a village, whether you deal with a business owner or an employee, etc. Use living conditions to assume what's in your customer's mind and provide a relevant content for this user group. A perfect example is to offer a child safety seat to driving parents with little babies.
The responses to a particular marketing technique. Answer the following question: "How responsive is the audience to your marketing campaigns based on certain channels?" If you know that a group of customers interacted with you via emails in the past, e-mails are the most appropriate channel to convert these buyers. Social networks are unlikely the right key to success in this case.
Recent purchases. If you know your customer's buying habits, and particularly what a client bought from you last time, you can use this information in your cross-selling. For example, if a person has recently purchased a Lamborghini, you can offer a related part or a service which other buyers preferred to buy with the car in the past.
The way a customer got to your website. Find out how visitors get to your site. Via social networks? Through the Google search results? Or by clicking a link in the email? This data will help you provide more relevant content for your target audience. You can focus on that very resource which gives you the maximum traffic. For example, put a call-to-action for a visitor to share your latest inventory on Facebook if a user came to your website via this social network.
Types of the viewed content. If you have the information about the pages your customers visited, you can make the conclusions on what stage of the buying process these visitors are. This information will help you push them deeper into the sales funnel. For example, a user who was studying 2016 Porsche Cayenne page was closer to purchasing it than the one who was only viewing your inventory list.
The subscription to your blog or newsletters. If you have a blog or email newsletters, you can find out what topics your readers want to explore in detail. Besides, if someone is subscribed to your emails it means that this person is very loyal to your brand and is open to learning a new information about the vehicles and services you offer.
The information about your visitor's location and the device through which a user logged in. If you know what devices your customers use you can provide them with a content which corresponds to their screen sizes. Moreover, the information about your visitor's current location can give you an opportunity to match your content according to the area where they live.
Is your visitor a guest or a registered user? The possibility to register on your website is a great opportunity to provide the content and make proposals appropriate to your customer's status. You can also use the information on how often the users log in. Customers who regularly access their accounts will be pleased to see a new content each time they log in.

Make a general buyer persona image. After you got armed with the proper information about your customers create a general buyer's image for each group. It will help you stay focused on the important group characteristics and save your time and money.
Match your content each customer persona. Create such a content which will correspond to your buyer group needs, interests and requirements.
Make your content personalized. It means working with emails, newsletters, etc. You can engage not only common users, but blogs, news portals, forums, channels, etc.
A marketing personalization can be referred now to the 2017 trends because it marked a new stage in seller-buyer interaction. Autoxloo is happy to help you personalize your dealer marketing strategy. Our tools and services will make your online activity better and easier which will give you a competitive benefit and the confidence in your success.