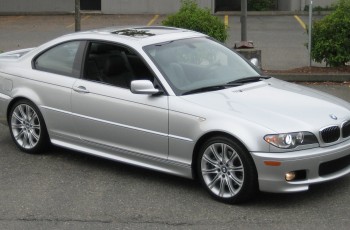 It looks like BMW is doing away with the 500 hp V10 that made the car so popular when it was first introduced in 2006. Even though Jeremy Clarkson of Britain's popular TV show Top Gear was having a hard time enjoying the car that was until he found the "M" button, I find the car a blast to drive albeit not everyday – maybe every other day since its a serious gas guzzler.
We know now that BMW plans on replacing the extremely expensive ($30K v10) with something a little less exotic and more efficient. The rumor mill has been working overtime to find out if indeed BMW will continue with the V10 and add a turbo charger upping the horsepower to 550 or go with the v8 twin turbo, a variant of the 335i package for the states and possibly a turbo diesel powered v8 for the rest of the world.
I really hope BMW implements some of that clean burning diesel technology VW is showcasing in its new Jetta TDI. Can you imagine 500hp – 700 flbs of torque M5 that gets 30 + miles per gallon on the highway and still can go from 0-60 in the low 4 second range?
I guess we will just have to wait and see 🙂