Service Center Absorption Rates?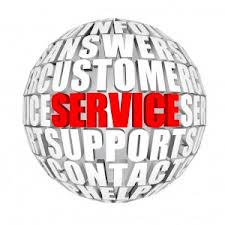 What does service center absorption rate mean? If you are a dealer that does not have a service center than this term may not have much meaning, but for those that do it can mean the difference between survival and bankruptcy. Service center absorption rates is basically the ability of a dealership to offset the daily operating expenses with the profits earned by the service department. Some savvy dealers have been able to increase their numbers to 100 – 120% thereby making them virtually recession proof.
If your service center is not able to produce close to 100% absorption rate then you may want to try the following:
Cut costs – shop around for new vendors or renegotiate with existing vendors for better pricing and reorganize existing staff.
Become more efficient – computerize your service center, minimize wait time, increase turn over rates
Improve overall customer experience – you must go above and beyond to stand out from the rest of the your competition:

Free car wash with oil change
Free food – cookouts extremely popular and inexpensive to host
Contests for prizes – Spin the wheel of prizes or driving contest (closest to the cone without tipping the egg – Marsha Brady)
Multiple TV's for adults and kids
Video games and jump castle for the kids
At the end of the day your customers are going to decide for you if what you are doing is enough – listen to them!