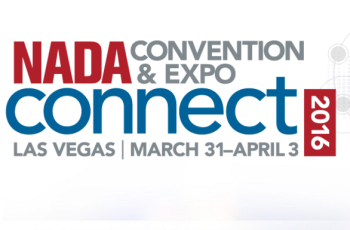 Connection is the exact defined word of the automotive industry. Dealers use variety of different elements to get in touch with their customers. You couldn't imagine the vehicle without individual parts, that's why it is impossible to see the dealership without the individual website. Autoxloo knows it and glad to announce its performance in 2016 NADA.
The theme of this year's NADA is defined by word: "relate." NADA helps to connect with the variety of opportunities and gives the easier way to learn from other automotive dealerships. This industry focuses on both competition and change, and this event helps everyone's dealership.
Autoxloo's team is ready to share its own experience. We know that despite the great adverts it's very important to keep personal interaction in the showroom. Digital advertising doesn't sell cars – people do it. Our experienced sales staff is able to connect with the dealers in person. It is very important to provide reliable relationships in order to become trustful, valuable and knowledgeable for your customers.
NADA offers many educational and networking opportunities, and helps dealer groups work with manufacturers. It's more important than ever for Autoxloo to relieve the pressure in the relationship with dealers. We appreciate dealerships' digital strategies aligned with their OEMs and third-party partners.
Through this partnership, we are able to extend to our customers the wealth of information and benefits. We believe that this year with NADA will open new wide opportunities for us.