Does Your Website Think Mobile?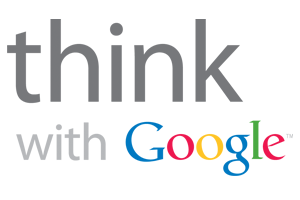 To stay in touch with the latest technologies means to think mobile. It means to keep up with the trends and what is happening in mobile marketing. It's very important to accelerate the understanding of the mobile strategy and the execution. The main target of growing technology is the audience who uses it. Even if you care more about your website content than apps, you still need to be sure that your website is responsive and indexed by Google on all devices.
With the rapid and increasing adoption of mobile technology, consumers and dealerships need to follow the latest requirements and develop their websites to be responsive. That's why Google suggested for everyone to attend their Think Mobile event and to find out all of the strongest and weakest points of their website. Google's leading experts reviewed everyone's websites and tested their desktop and mobile performance.
Besides the detailed analysis of the websites, the Google Think Mobile event reported a lot of interesting and new information. According to their research, mobile data traffic increased at a huge rate and has now passed 50% in most countries. Unfortunately, a lot of companies still don't pay enough attention to their mobile websites and their value. Nearly two-thirds of Americans have smartphones and rely on them. People start their search on a mobile device and finalize the purchase on a desktop computer. Google specialists showed great facts, proving that optimized mobile sites are generating as many leads and sales as other sources of media.
Autoxloo presented samples of our client's responsive websites at the Google Think Mobile event. We were pleased to hear a great amount of positive feedback from Google's representatives and attendees too about overall look, responsiveness and level of optimization. Nevertheless, we took into consideration all helpful info about the new trends in the mobile development.
Together with the other participators we were discussed some of the crucial topics around mobile. Lots of mobile websites were presented and Autoxloo was adjudged to be one of the best among others.
We're very grateful for a great chance to get such experience.