Monitor your Dealership's Ranking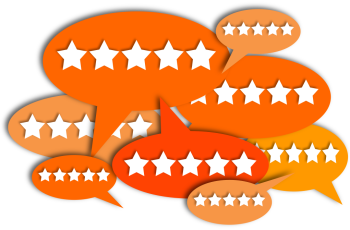 How would your dealership like the opportunity to influence buying decisions right where consumers are shopping for their next vehicle? Or to let your satisfied customers to spread the word that their dealership experience was a great one? To make it real create a space on your dealer website where customers can post reviews about your dealership and your inventory. Reviews are fast and easy way to save your customer's time. They can find all answers on one page with a few mouse clicks. Give shoppers the confidence they need to make a purchase decision.
Autoxloo developed Dealer Review and Vehicle Review modules which allows your dealership to get wide customer's feedback on your service.  Vehicle Review can give your customers the most informed opinion on prospective vehicles. A customer could compare pricing, look up features, trade in an old car and purchase a new one without leaving their home until it's time to pick up their purchase.
Dealer Review is a great tool for aggregators that have multiple dealerships under them because it gives the ability to go to the site of specific dealer. With convenient and easy-to-use Dealer Review, you will be able to see information about reviews: for which site and dealer this review was wrote, creation date, title, average grade what represents by numbers of stars, number of views and number of likes and dislikes.
Customers will be able to evaluate your dealership. All those star ratings you have been awarded will now rank when prospective customers search your dealership. Take advantage of Autoxloo Reputation Management service to ensure your online reputation is protected and improved each and every day. Contact us today!