Inventory Management Solutions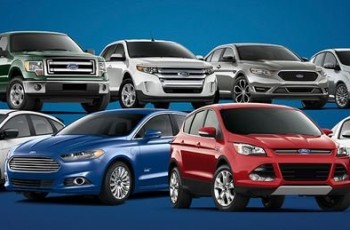 Do you want your virtual showroom become not only impressive but also easily-managed, intuitive and user-friendly? If so, Autoxloo is the right company for you. We provide dealers with cutting edge inventory marketing tools that are proven to drive more traffic, increase consumer participation and improve conversion ratios more than any other service today.
All your inventory is right here, there is no need to use some additional tools. With just few mouse clicks you will be able to watch the inline editing and enter or change information about a car. Everything is convenient, you can easily feature vehicles tagging. Moreover, the Inventory not only shows how many vehicles are in your Dealer Management System, but how many days cars are in stock, how many times you or your representatives viewed this particular vehicle and how many leads you have. And it's not over yet, you can check history of your cars and all statistic, so you can find all answers on one page, what saves your time greatly.
We constantly add new applications to give our users access to the latest web trends. Pay attention to our application Upload Wizard, which allows you to load vehicles to your Inventory. It's possible to fill in all car information within 5 minutes. Vehicle Condition module shows images of interior, exterior and even mechanics of required vehicle. Photos and video can help reinforce your brand. All you have to do is to choose video you want, there is a wide array of display styles with transition effects. After that easily add it to your site. Use our Etch-A-Word module that will allow your dealership to enhance, adjust, label, and rearrange your Inventory photos without the need of expensive graphic programs. Your customers are going to ask for the sale in no time. We offer a completely "Hands Off" solution to posting your inventory on Classified Posting Services like Ebay.
Autoxloo designed its technology, services and support to deliver superior inventory data and vehicle images, management and online publishing. Build your dealership's digital presence with our Inventory Management. Contact Autoxloo today!