Mobile Advertising for Dealers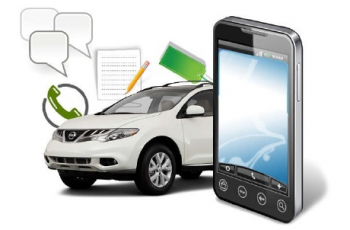 The growth rates of the mobile advertising market keep on hitting record numbers all over the world. The costs for the display and contextual mobile ads increased up to almost 37 billion dollars in 2016, compared to 8.4 billion in 2012. Mobile advertising boosts businesses significantly because mobile devices have become an integral part of life in modern society. How can auto dealers make it work for their profits?
The share of purchases made from mobile devices on the Internet is growing and it doesn't make sense to ignore mobile traffic when selling online. It is better to learn how to attract and manage it on a high quality level. With mobile advertising you open the door to your dealer website only for a targeted audience and extend the database of your clients. To make your mobile ads effective, profitable, catching and recognizable use these simple tips in your campaigns:
Define the purpose of your mobile advertising campaign
It's the most important thing to do because the purpose will determine the format of your ad message, which will have influence on the final efficiency of your ads. The purpose can be:
To increase the website traffic;
To generate more leads;
To increase your brand awareness.
Each purpose requires a certain advertising format, such as text ads, banners, rich media, etc. For example, text ads and banners are good for enhancing your website traffic while rich media will increase the awareness of your brand.
Determine the final targeted action
What exactly do you expect from your mobile advertising? Think of what is more important to you: the main page views or navigating through it? The number of visitors or the registrations on your website? If the targeted action is not determined correctly, the estimate of efficiency will be inaccurate.
Adapt your ads for mobile devices
Your message should be optimized for mobile devices: minimal words, large buttons and clear key phrases. The main idea should strike the user's eye. Creativity is good, but mobile advertising needs simplicity and laconism. The text and graphics should be comprehensible and understandable.
Select the target audience
Do you specialize in trucks? Or are you focused on SUVs in Arizona? Get rid of the needless things and organize your ad impressions only on the right platforms. When you have the information about your conversions, you can set the rate adjustment for mobile devices with full browsers.
Choose the banner type: animated or static?
It's a difficult choice because it brings up the question: won't the animation be too annoying? The animated banners are still effective. But the main thing is not to make the movements too frequent. The ads that are flashing too much are associated with spam and are ignored. If they are clicked through it is usually accidental (particularly with mobile phones). When choosing animated banners figure out which slides and text should replace each other. In a static banner priority is given to color preferences.
Choose the right background
Mobile advertising provides two types of banner backgrounds: images or a colorful backdrop which can be both one color or multi-colored. The ad area should attract a user's attention to the part of the screen where the banner is located. But an extremely bright or even sharp background will only distract the viewer's attention and make the reading difficult. A user will hardly understand the meaning of your ad.
Show the benefits of your vehicles
Your ad text should contain the main idea, which consists of information about the vehicle's benefits or discounts. It should be within the first 4 words. Try to fit your text to within 30-45 characters, otherwise the chance of viewers reading it will be low.
Choose a cool font
Everyone wants to stand out, but it does not refer to the font choice. If you choose a sophisticated and squiggly font your text will be difficult to read on smartphones and tablets. Use a standard, understandable, and easy to read font.
Provide the highest image quality
Image quality seems to be an obvious thing that doesn't need to be discussed, but it's a common problem that decreases the effectiveness of advertising campaigns. A high quality, rich colored image attracts more attention than good text, and therefore, extends the ad coverage. Take into account the image size limits.
Use your logo
The text of your ad message is unlikely to be remembered, but the use of your logo is a good solution, because visual content is always more recognized. Thus, you will increase your brand awareness and the loyalty of potential customers.
Include the right object
Not only a color or text can attract a user's attention, but an object as well which directly informs a user about your vehicle or service. Include any relevant images. A visitor should see your ad and understand immediately whether he/she needs your services or vehicle or not. Thus, you will avoid non targeted traffic and save your money.
Autoxloo is a badged Google Partner who also earned a mobile advertising specialization. Our products and services combined with the best SEO practices can leverage your mobile campaigns, raise your online presence and brand awareness. Our SEO services that are tailored to dealerships will make your advertising effective, winning and more profit making. By using our marketing tools your postings will be easier and more convenient. With Autoxloo you can take advantage of a strong mobile online presence.