Local Search Factors 2017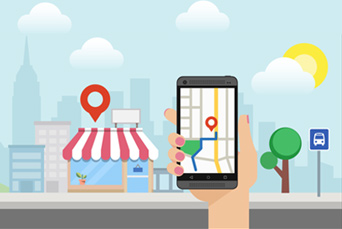 After the Google Possum algorithm was updated the local search rules were changed a lot. Multiple researches, surveys, case studies and statistics were made to track how new updates affected listings in the local search. According to one of the surveys carried out by MOZ, the main ranking factor that influences the local search in 2017 is the proximity of address to the search point. Google supposes if a searcher needs a dealership to buy a car he wants to see the nearest dealer's location in the search engine results. And Google My Business is a big authority in company's positioning on the online market. It allows people to see your dealership when they search for dealers in Google Search or Google Maps. It really helps companies become recognizable. Besides, website owners should pay attention to the following local search factors:
Specification of a physical address in the search query
Correct company's category in Google My Business
Product / service description with a targeted keyword in Google My Business
So what should dealers do to have good local rankings for their websites?
Do not concentrate on the proximity to searcher only. Google considers a huge number of factors before ordering search results. So you should take into account other factors that influence the local search like specifying the city name, adding "near me" keyword, searching for vehicles in the other state and many others. Mobile and desktop queries also have different search factors.
Have links to your website from the authoritative sources. Links are still important. But their origin is more important now. Try to have links on the authority websites and avoid low level link directories that are of little use and of no importance.
Manage your reputation management right. The survey illustrated an interesting statistics. 91% of customers read online buyers' feedback and 84% of people trust them. So today reviews are equivalent to word-of-mouth recommendations. Pay attention to your reputation and learn how to manage it properly. Remember that negative reviews can also win you customers if you react to them correctly.
Specify in details the directions and location of your dealership. If there are several dealerships in your area that meet Google's local search ranking criteria a detailed description of your dealership's location will be winning. Add well-known landmarks near your dealership to your website directions and address. They can be local sights, metro stations, big roads, cafes, bars, etc. Use such phrases as "next to", "opposite to", "second turn", etc. to provide the best roadmap to your dealership.
Today local search gets more customer-oriented. A user is now the "centroid" of search. So to get good traffic, ranking positions, conversions and real buyers you need to look behind the scenes of your customers' living.
Autoxloo's services meet the needs and requirements of modern auto dealer market. Our products and services solve the problems your dealership may face every day. Learn more about our possibilities for your business.