Independent Dealer Solutions by AutoXloo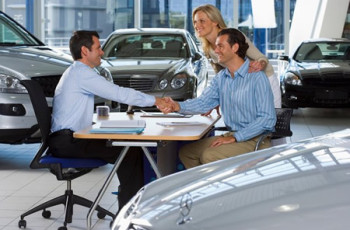 AutoXloo participated in the FIADA conference in Orlando last week. Certainly, dealerships are adapting as the playing field has changed pretty dramatically this year.
With changes in the U.S. economy, and automotive manufacturers struggling to shift their production and design away from their recent emphasis on SUVs and larger pickup trucks to more fuel efficient vehicles, dealerships are having to change to meet the changing needs of consumers. Certainly the financial situation in the US is affecting everyone – customers, manufacturers and dealerships. Credit is tighter, budgets are tighter, are people are buying fewer cars. Those are just the facts.
But independent dealers are in a unique situation in that they are able to more quickly adapt to the changing economy much more quickly and effectively than franchise dealerships. Independents can fine tune their inventory selections without the constraints of brand that face the franchise dealerships. I came away from the show with much optimism regarding independent dealers and the market opportunities that exist for them if they leverage the changing economical conditions to their advantage. It may mean doing things differently from what they've done in the past, but they can make these changes much more easily and quickly than the franchise dealers can.
According to NIADA, the average Independent Dealers reported an average vehicle sales price of $8,281 in 2007. This is almost 1/2 the average sales price of $16,000 reported by Franchise Dealers for retail used car sales in 2007. In this tight economy, that statistic speaks volumes about the opportunities available to independent dealers.
We are seeing dealerships leverage our Internet software in interesting ways. Some dealers are finding success in using AutoXloo's international online vehicle listings to sell their vehicles to individuals in other countries. Others are partnering with other local dealers to leverage an online consigned inventory strategy, while others are opting to use our SlingShot to take digital photos of vehicles for their dealership themselves instead of paying for an outside service.