Improving Time to Market with SlingShot Mobile Device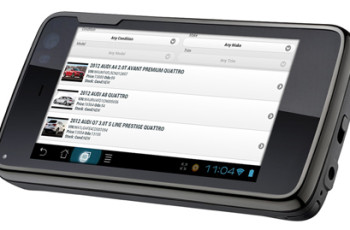 Our patented SlingShot software allows you to transform your existing mobile smart phone to easily and quickly take photos of your inventory and list online. This single step can increase your inventory turns by 50%! Take photos, add vehicle options and details and post your vehicles on dozens of online services in under 15 minutes. Find hidden profits every month!
This is a great tool to get a few vehicles listed quickly.