Impress Customers with a Custom Video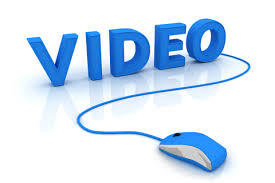 The old axiom goes: "A picture speaks a thousand words." We all know how true that is. Any decently managed dealership website will be littered with optimized photos showcasing the automobiles they have for sale. You customers don't want to see stock photos of cars; they want to see the actual car. So imagine the impression you can make on your clients with videos of your inventory.
AutoXLoo offers up some amazing audio and vehicle video options to help enhance your dealer website, underline and showcase your vehicles and help bring in more customers and revenue. Customers want to see what you have to offer them. The really tricky aspect of this is that they want to see this information before they ever leave their home. Any dealership can slap up a stock photo, essentially telling their customers: "This is what your car might look like, but it's not the actual car we have." Giving your potential clients the ability to peruse your online dealership listings with enhanced photos or videos showing the actual vehicles may very well increase your sales by as much as 50%!
Setting your dealership up with a YouTube channel and uploading your videos there will also help expand your market area and attract new buyers. Consider that many of your competitor sites can load text and photos – few offer video options. By going that next step, you can offer your clients video – you can bring browsers an engaging look at the vehicles you have to offer and give yourself a giant leg up over your competitors.
We offer you simple and easy to use dealership software solutions that will allow you to really showcase your inventory and draw the eye of browsing customers. Why run with the pack when you can stand out from the crowd with our Make-a-Show dealership software.