How To Sell Cars Nationwide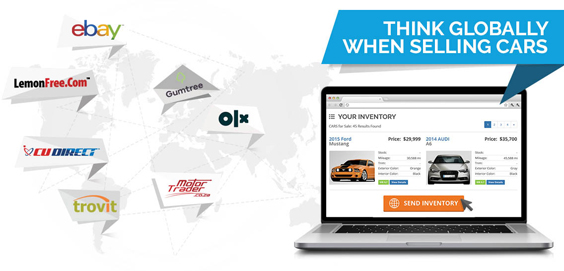 If you want to drive more traffic to your car dealer website, expand your reach and get more leads, a classified ad posting service for car dealers is a great way to achieve these goals.
More than half of Americans start their search for new or used vehicles with online classified ads.
For a long time, printed classified ads offered vendors a way of generating leads. Then the Internet appeared, and the jump from print to digital was inevitable. Now we have a plethora of websites that offer goods online.
Two business models
There are two primary online classified ad business models and online classified ad platforms.
First of all, the horizontal platform. The websites with such a model don't have any particular specialization and offer buyers the widest range of stuff from heavy-duty trucks to hair spray. For example: eBay.
The second one is the vertical model: platforms are dedicated to a single category, such as vehicles on Autotrader.
Horizontal players typically draw a larger audience and have less competition in particular categories, while the vertical ones attract more focused prospects, but the downside is the fierce competition.
Where to list vehicles?
Let's go through the popular classified ad platforms in the US that have a vehicle section.
eBay

eBay was founded in 1995. The first item that was sold on eBay was a broken laser pointer for $14. Now it is a multinational e-commerce company having 171 million active buyers and 25 million sellers. The company has operations in about 30 countries worldwide. eBay is also one of the most-visited online classified platforms in the United States, surpassing 107 million monthly visits. eBay's mobile application ranks as one of the most popular shopping apps in the United States with a mobile audience share of 14 percent.

eBay is not just an international, but intercontinental brand. It's widely known in Europe which is a great audience to sell American cars to.

OfferUp

This classified ad platform was founded in 2011 and now in 2018 it is the largest mobile marketplace for local buyers and sellers in the country. OfferUp mobile application is available for both iOS and Android users. To date it was downloaded more than 23 million times.

Autotrader

Autotrader is a vertical classified ad platform focused on vehicles. It is a well respected site in North America for buying and selling classic cars. Nearly 85% of its traffic comes from the USA, but it still remains a great place to list your car for buyers in the UK, Germany and Australia.

Letgo

It is a mobile classified app, which was launched in 2015. During only three years of its existence Letgo was downloaded more than 75 million times. Impressive, right?

Facebook Marketplace

It's a relatively new Facebook feature but people's awareness of it is already high due to the huge popularity of this social network. Now it is already available in 47 countries with more to come. Facebook Marketplace also has a vehicle section where dealers can sell either locally or nationwide.
How can you cover them all?
As more of these opportunities open up to promote your inventory, more effert will be reqired to take advantage of them. Posting 10 vehicles on 10 websites is feasible but what if there are 50 to 100 vehicles that require a detailed description as well as attaching photos and posting them on 10 websites? It's a very time-consuming job. To avoid having to choose between expanding your reach or doing your work as a car dealer, Autoxloo offers you a classified ad posting service – a hassle-free solution that allows you to focus on serving your customers. We will push your inventory to multiple online listing sites and classidfied auto marketplaces:
Letgo Posting Service – $299 for 50 listings.
OfferUp Posting Service – $299 for 50 listings.
Classified Posting Service – $299 for 100 listings.
Facebook Marketplace Posting Service – $399 for 100 listings.
Contact us today to try a new way of increasing your sales.