Google Performance Summit Impressions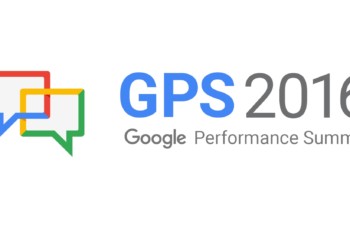 Two weeks ago Google hosted a Performance Summit event to present new features and updates of existing products. Mobile was the key thing as it has already spread all over the world of communication. We'd like to consider together main takeaways for advertisers and begin with a new text ad format.
1) Expanded Text Ads
Google removed the right sidebar ads from the desktop search listings in order to make it looks like a mobile platform and suggested expend text ads for all devices. There will be now two 30-character headlines. You can still utilize an extended headline in case of description line ends in a period at the end. It gave a great opportunity to better highlight key messaging.
2) Bid Adjustments
This time Google pleased tablet and smartphone users with the breakthrough news of adjusted bids. Instead of desktop being the only source for modifying bids, mobile devices are able to be origin too. Feel the difference and compare that your desktop bid adjustment could be -50% while tablet is at -20%. You'll be able to adjust bids up to +900% compared to the current +300%.
3) The Search Network
Google has expanded remarketing capabilities to target audience on the Display Network and Search Network. Advertisers are allowed to get a new feature to create new audiences based off existing ones on Display Network. This is about a Remarketing Lists for Search Ads for advertisers. Another format is called Demographics for Search Ads (DFSAs). Per now this feature lets advertisers set bid modifiers on the Search Network for both age and gender. It better helps signify user search intent, showing users more personalized ads based upon demographics.
4) Local Search Ads
Google pleased those businesses, who are using local search extension. They are now can be more visible on Google.com and Google Maps. New pins for map search allow businesses to stand out among others in a map with the variety of different results.
5) A Redesigned Ads Interface
Finally we'd like to notice news about Ads redesigned interface. It'll be presented by the end of 2017. The new interface is user-friendly than current one and makes it easy to conduct optimizations on your phone. We hope that new design will not be so far postponed and please us as soon as it is possible.
In a conclusion…
New features and updates are exited and enter a new evolution and extremely users' behavior. We'd like to hear your thoughts about this event, share it in our Twitter or Facebook. Don't hesitate to contact us.