Effectively Use Customers Testimonials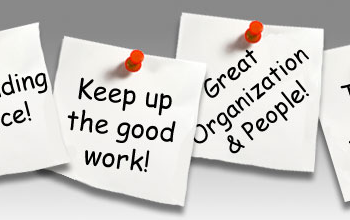 One of the most powerful pages on your website is your testimonials page. Actively engage your customers to provide feedback about your dealership. Customer testimonials helps you to advertise and market your dealership. Get your satisfied customers to spread the word that their dealership experience was a great one. Potential clients need to feel reassured and informed with the purchase decision they are about to make before they contact you.
By accumulating testimonials in text, audio or video format on your dealer website, you not only answer potential customers' questions, you also attract customers to your dealership's site where they observe the actions of others and then make the same choice that everyone else has made.
Help your prospects to connect with your dealership on a personal level. Include to  testimonials some personal information of every satisfied customer: first name, last name, hometown, job position etc If it is text testimonial try to accompany each testimonial with photos. For maximum effect use audio and video testimonials. Put these testimonials not only to your dealer website, but to your dealership YouTube channel. Encourage your clients to add videos to their own YouTube account. Share with reviews you have on local search directories sites such as Google+ Local, Yelp, CitySearch on your testimonials page as well.
Use customer testimonials on your  dealer website to prove that your dealership is trustworthy.