Effective Dealer Websites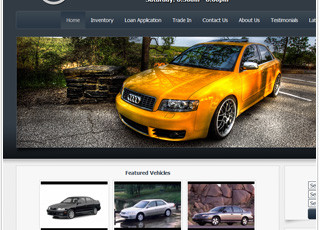 When a customer visits your online location, what are the odds that they'll return? Ease of use, simple to understand and easy navigation are all things that customers want when visiting an online website. Think about the online commerce sites that get the most visitors and do the most business. Places like eBay and Amazon.com. Both of these example sites have an easy to use interface, get the customer where they need to go easily and make finding things super simple. Your dealership website should be the same.
If you're looking for effectiveness – for customers who will locate the vehicle they want, find the information they need and ultimately make their way to your physical location – you need ease, information and navigation. Customers want clear and concise information, they want to be able to find the information quickly and they don't want to be inundated by useless information. Video presentation, high quality photos and good information are all very important.
Navigation is exceptionally important. If a customer gets frustrated trying to navigate your online vehicle listing or gets lost within your dealership website they will simply go somewhere else. You need to get the information to the client so that you can then move deeper toward the sales process. You want them so satisfied with what they found online that this will drive traffic into your physical showroom.
A clean, clear layout is a great way to get this information to your customers. Uncluttered, clean design is a good way to go and will help your customers feel as though they've found a professional to partner with. Site content is equally important. Be certain that you get your information across in a clear, professional way void of error and typographical errors.
Lastly, your website needs visibility. Search engine optimization and search engine marketing are both something you absolutely need. You might have the best looking, best performing, sleekest and informative website out there, but if your customers cannot find you, it's all for nothing.
AutoXLoo offers many dealer software solutions to help you build and maintain a dealership website that will not only catch the attention of your customers, but help bring them into the salesroom.