Concierge Service For Your Dealer Website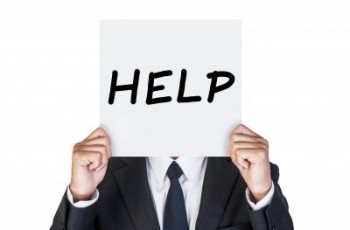 Concierge service is additional support for your online dealer business. It can give you a helping hand in the matters of SEO, reputation management, content provisions, conversion tools, lead generation, etc. depending on your needs and requirements. Do you really need such extensive support for your dealership issues or is it just a waste of money?
Lots of dealers have accepted that their dealer websites won't reach the top of search engine results. They complain about the fierce competition, widely promoted brands, decades of experience, big ad investments and many other things. But all these factors can be easily overcome if you run your business properly. Concierge service can be an excellent solution for your dealer website if you feel you have a lack of:
Time. As a website owner you know perfectly well that any lack of time or attention to the content, SEO strategy, advertising campaigns, analytics, etc. will be fatal for your online business;
Professional Hands. For creating a successful brand on the Internet you must have a trained and qualified team to set up everything you need for the most lucrative sales and promotions;
Technical Background. Good knowledge, proven methods, successful marketing tools, and hi-tech software are essential elements that you must have in your business arsenal;
Budget. All online services require some sort of investment. But concierge tools are available for any budget and can fit into anyone's financial needs.
Many software providers offer different kinds of services to deal with your issues as concierge representatives. But the auto industry is a very specific branch which has many traps and pitfalls, so any help should be industry oriented. Autoxloo is a leader in dealership software solutions and supplies high quality products and services in the automotive market. We offer helpful and effective concierge services, exclusively for your dealer website development and promotion in the global and local online marketplaces.
You can spend all of your time and efforts on searching for a team, training it, and waiting for the results or you can have it all today! With our help in lead conversion, SEO services, reputation management, dealership consulting, marketing techniques, inventory listing updates, content management (texts, images, videos, etc.), user query management and much more, you have a great opportunity to improve your online presence, visibility and conversion rates. Autoxloo's Concierge Service won't make you pay extra money for unnecessary tools. You won't need to worry about the leads and tough competition. If a 24-hour service, an individual approach, a comfort and the excellent results are essential for your business, Autoxloo is a reliable resource for you and your online dealership.