Autoxloo Is A Certified Bing Partner
As a certified Google Partner, we know that Google is big, but it's not the only one. According to recent research, Google generates approximately 63 percent of all search queries in the United States. Although it's indeed a huge amount of traffic, the other 37 percent is substantial, and Bing is accountable for about 30 percent of it.
With that point in mind, we have successfully passed the Bing Ads accreditation and have received the Accredited Professionals badge!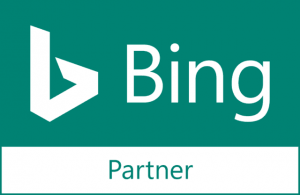 What does this say about us?
The Autoxloo marketing team has increased its Bing Ads proficiency
All of our client-facing staff received a score of 80% or higher in Bing certification exams
We've managed a significant amount in Bing Ads investments and have gotten the most out of this expenditure.
Becoming partners with Bing's service team, we will collaboratively provide our clients with opportunities for growth
Now we can enjoy member benefits: Getting exclusive access to Bing Ads resources, industry insights, and the most recent features of Bing, Oath (Yahoo and AOL), and Microsoft.
What does this mean for you as an automotive dealer?
Working with a certified Bing Partner agency provides an advantage that your dealership will have over your rivals:
The fastest access to Bing support through our team
More relevant and stable Bing traffic
Bing Ads campaigns tailored to today's automotive shoppers
Mobile-first advertising strategies
Content that is optimized to rank higher in Bing organic search results
Beta product participation opportunities
Autoxloo has improved its proficiency in the search advertising landscape and Bing Ads platform in order to serve the unique needs of automotive dealers in the best way imaginable.
Entrust your advertising with Autoxloo as a certified Bing Partner and one of the top Automotive software vendors in the market today.
Whether you are one of our long-standing customers or a new client, we encourage you to continue to drive more of your brand visibility, leads and sales together with us. Because Bing is a viable ad channel that is bigger than you might think.