The Importance of Social Media for Dealerships
Develop your dealership with Autoxloo! Our social media info graphics will help you engage more customers via social networks. Learn more about your user groups, favorable hours to advertise, general statistics, useful marketing tools, and many more. Realize the importance of social media for your dealer business and start getting profit from your Facebook and Twitter accounts today!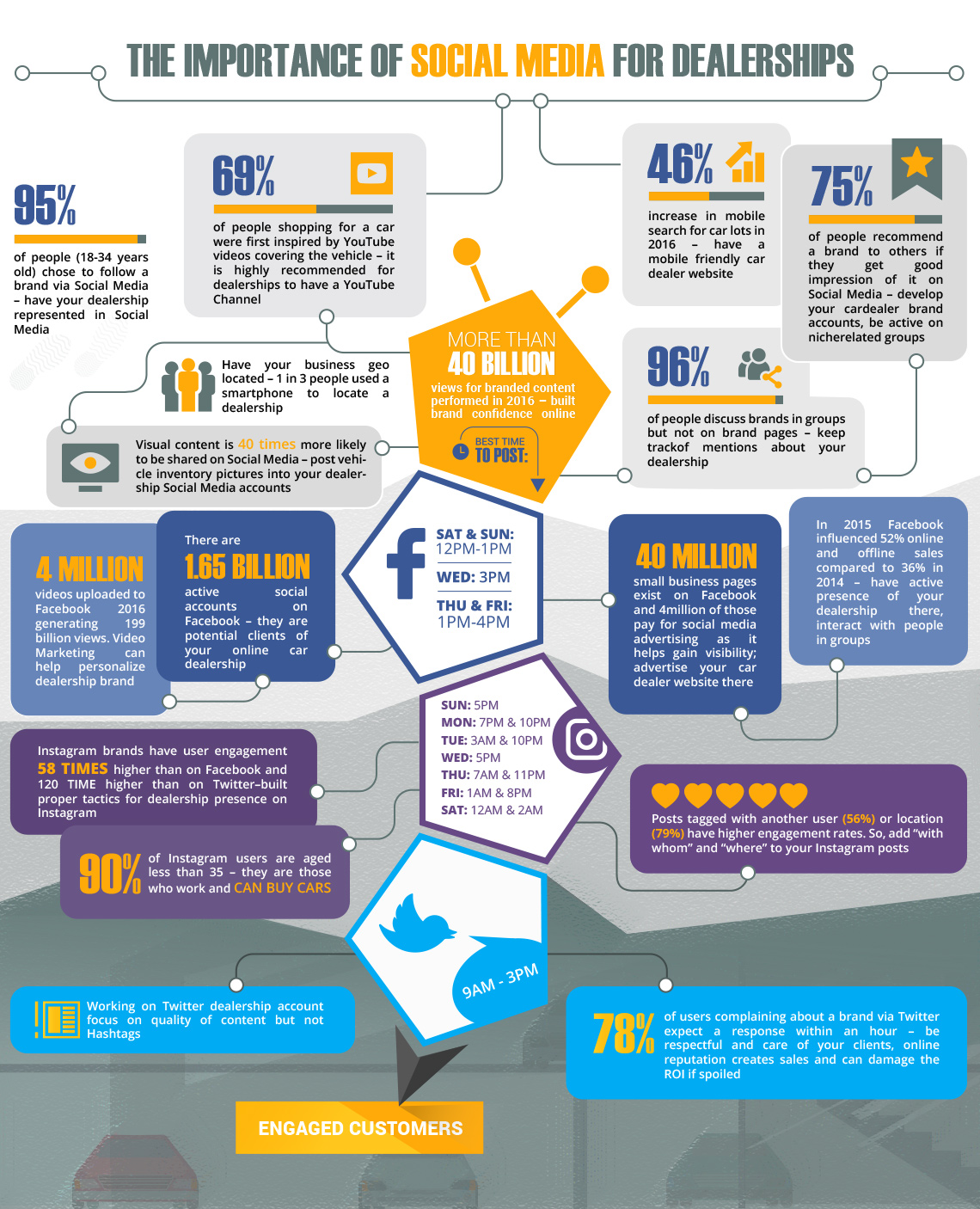 Please include attribution to Autoxloo.com with this graphic.