6 Tips for Dealers at Wholesale Car Auctions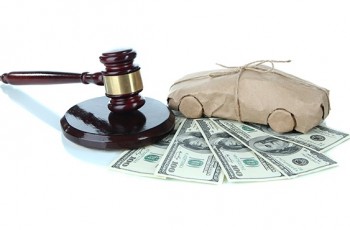 As a dealer you know that wholesale car auctions are the best places to buy new and used vehicles for further resale. At dealer-only auctions car makers sell off their vehicles at low prices. Dealers also actively use such platforms for selling their vehicles. The cars are always cheaper there compared to any dealer's location. In addition, the auction system is open, transparent, reliable, safe and convenient. So it's profitable to buy vehicles there. What should dealers know about purchasing cars at wholesale car auctions?
When buying a car at the auction carefully read its description that indicates the car's condition, the information about any damages, repaired parts, etc. You can also buy a two-week warranty which guarantees that you will receive the car as described. At the auction you don't buy a vehicle from a dealer, who is usually present there, you pay the auction itself. It can provide you with the Title, in other words, the document for the car. The Title states that the vehicle is "clean", has no previous debts to various banks and other financial institutions, that it was not restored after any accidents, and was not written-off by the insurance companies. The sale procedure is carried out according to a simple scheme, which is slightly similar to a traffic light system. When a car arrives in the lane, one, two, or three out of 4 colors light up on the display at once. This is provided for the dealers' convenience. It also accelerates the process of selling cars. When there is a large flow of vehicles, the auction sells 2 cars per minute. The colors are green, yellow, red and blue. Each color has its own meaning and a number of conditions, that the seller and the buyer are obliged to observe. Green means that the car is in good condition, has no records of any damages and was not repaired. As a rule, such cars are more expensive than the ones that are not greened up. Other colors do not mean that the car's condition is bad. They just indicate that the vehicle was not checked out before the auction if it had arrived just before the beginning. All of the defects, if any, are revealed in the Condition Report, e.g. scratches, dents, hail damage, flood damage, etc. All of this is specified in the description and is marked with a corresponding grading.
Here are some tips that will help you to easily and comfortably buy vehicles at the wholesale auctions:
Register with the online car auction as a buyer. The dealer-only auctions are not open to the public. They require a dealer's license. Thus, if you have it you will get lots of advantages including low prices on vehicles.
Make a decision about the car, and its condition. Try to be flexible and take into account all of the provided details. Do not focus on just one aspect.
Estimate the wholesale and retail values of the car. Use independent sources such as Kelly Blue Book and others.
Set your budget. The final cost will include various taxes and fees. So it is necessary to evaluate the ownership cost.
Make all the necessary researches and arrangements. Each auction has its own terms, conditions, schedule and rules. Find out these details in advance. Confirm the correct payment options.
Do not lose your head. Do not let emotions overwhelm you during the bidding process and make you exceed your budget. Remember the difference between a dealer and a buyer.
Autoxloo is a leading provider of auction services for the automotive market. We offer a professional and fully equipped marketplace platform for those whose business is closely related to car auctions and for any who would like to create an auction. It's a comfortable, safe, and easy way to sell your vehicles and to extend your client base. Autoxloo has guaranteed high quality software, services and support for you and your customers.