Meet Autoxloo at NADA Show 2022
Schedule a meeting with us at the NADA 2022 on March 10 – 13, 2022 at Las Vegas Convention Center, Nevada and let us show you the new possibilities! We are ready to demonstrate to you the power of Autoxloo automation tools!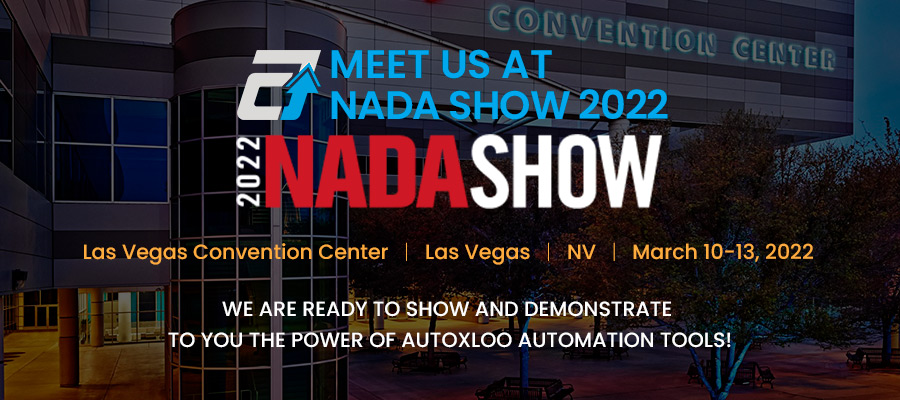 Autoxloo is committed to improving the overall dealer experience buying and selling vehicles, and enabling dealers to choose how and when they want to do business with an auction.
Autoxloo represents a strong, reliable, flexible and user-friendly platform for managing dealer business and online presence. We are all-in-one solution provider that has a recognized brand name and works with dealerships worldwide.
Schedule a meeting with us at the NADA 2022 on March 10 – 13, 2022 at Las Vegas Convention Center to see our Unified Solution for Automotive Industry
Demand More & Expect More from your DMS providers and let us show you the new possibilities
RapidBid MPS
Mobile App Dashboard
Digital Marketplace

Mobile CRM
Auction-On-Wheels
In-App Pymt Processing

360 VIR™ Exterior Spin
A.I."Bubble" Chat
Plug-N-Play Whatsapp & CRM