Autoxloo Unveils Intelligent Vehicle Damage Recognition
Autoxloo is unveiling IVDR (Intelligent Vehicle Damage Recognition), an AI-based software for the automatic detection and evaluation of vehicle damages. As the advancement of Autoxloo's 360-Degree Interactive Vehicle Inspection Report™, IVDR will accelerate the process of recognizing damaged vehicle parts, predicting the type of repair needed and costs associated with it. The service uses proprietary pattern recognition paradigms and ML-powered algorithms.
For the past 4 years, Autoxloo has compiled a library of 2.8 million vehicle images of various makes, and models and examples of damages across the vehicle body, wheels and undercarriage. In parallel, the data provided by hundreds of thousands of car repair shops was accumulated to estimate the repair costs, ensuring 95% accuracy.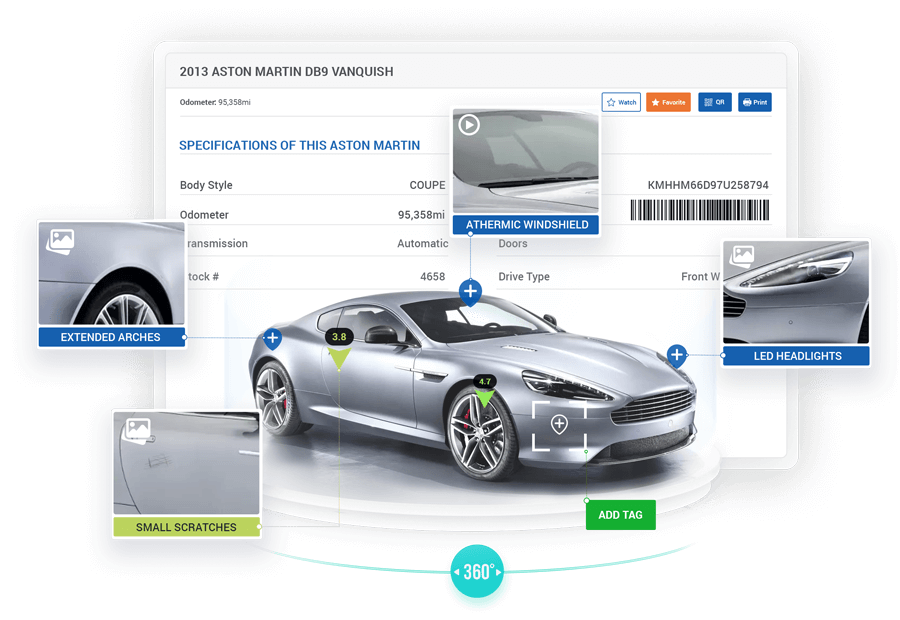 The comprehensive database is coupled with advanced machine learning algorithms of images classification and objects localization to identify and create an ever-evolving, self-training vehicle damage recognition and repair costs prediction system, constantly growing in capability.
"For the past 4 years, we have been developing with A.I. and Machine Learning engines with the intent to reduction of labor cost, removal of menial tasks by introducing robotics and software. The climate is ripe for a disruptive force to change the landscape in the automotive sector where our technology is an enabler", said David Vahman, Founder & CEO of Autoxloo.
The 360-image capture is the starting point, as it gets processed by the IVDR engine in near real time to check specs, dents, damages, and scratches. The IVDR module provides rapid and reliable results by tagging the identified damages and associating each with the intelligently calculated repair costs. All results are stored and are easily accessible from the cloud.
IVDR algorithms can be cataloged to adapt to specific business needs and be delivered as an integrated or a SaaS solution. This revolutionary process that will help Autoxloo customers take the traditional time-consuming vehicle inspection process to a whole new level, minimizing manual efforts prone to human errors and cutting labor costs while accelerating the data processing. The system interface is highly intuitive, guiding users on actions to meet photo requirements when capturing 360 images.
We hope to add the capability of detecting internal damages into the development for early Q3 2022.
About Autoxloo
Since 2006, Autoxloo has been bringing innovation and technology to the automotive retail & wholesale industry globally with a footprint in 7 countries. Autoxloo's solutions are true disruptors encompassing more than 36 features and modules for the automotive remarketing industry.