Create your Truck Dealer Website with Autoxloo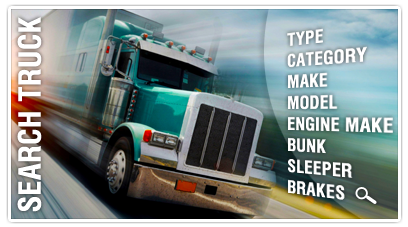 Fully Customizable to all your needs.
At Autoxloo, we are all about making dealership business experience easier, faster and more convenient. We work around the clock to make sure you get the best software, tools and support. Brace yourself Truck Dealerships – here comes something big! Now we are cooperating with you too!
Autoxloo designed websites for commercial trucks (new and used) to make your dealership run smoothly. But not only truck dealer websites can take advantages from working with Autoxloo. Dealers who offer vans, trailers, tractors, RVs (Recreational Vehicle), cycles, ATVs (All Terrain Vehicle), marine vehicles and planes, construction or agricultural equipment and much more, with our tools and software we help to keep your dealerships in gear. We give everyone the data and information needed to make smart, empowered decisions.
Website management is extremely simple and convenient. With intuitive navigation and drag-and-drop functionality, your website will be ready in no time.  We offer you to manage Inventory from DMS for the proper presentation of vehicles. Finding all answers on one page, saves your time greatly. With hundreds of design options to choose from, you can customize your dealer website to fit your style.  Find the best layout for your trucks, vans, trailers etc Organize your trucks in types and categories: light, medium, heavy and severe service trucks. Specify truck details: passenger trucks, cargo trucks, dump trucks, tank trucks, pickup trucks, service/utility trucks and all your other vehicles.
With lots of forms and applications we offer your truck website will provide consumers with the information that they are searching for. Give your customers the opportunity to make the right choice with our variety of useful Searches, which gives the most full information on prospective vehicles. Browse by truck category, make, model, price etc The search widgets are designed specially for trucks, vans and trailers. available and fit into everyone with a truck dealer website. Help your customers to find all your dump, tank, low boy and horse trailers, tractors, excavators and buses. A satisfied customer represents generations of sales opportunities.
Autoxloo provides you with the features you need to drive up your dealership productivity. Our application Upload Wizard allows you to load trucks to your Inventory within 5 minutes. All trucks' peculiarity is taking into consideration. You can upload great amount of images with few mouse clicks.  We offer a full range of multimedia functionality: text, graphics, audio, photo images, animation, full motion video, data etc. Our SEO tools get your site found on search engines. Better ranking means more traffic. Traffic means customers and customers mean business. Autoxloo offers the most SEO compliant platform on the market today.
We pride ourselves on first class customer service and interaction. Your priority is business. Our priority is you.