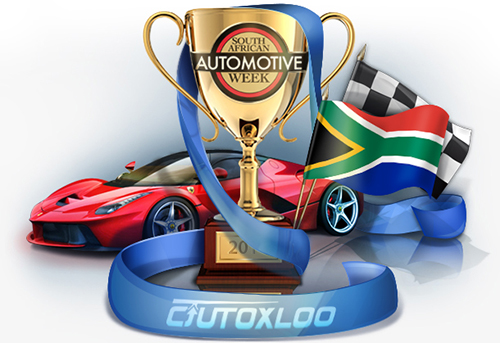 Broaden New Horizons in the Automotive Area
We are happy to announce that our team joined South African Automotive Week (SAAW) lately, on the14th-16th of October 2014, and we absolutely achieved SUCCESS! It was a great opportunity not only to share experience with other dealerships and dealers; also to demonstrate a solid team work and to bring products & services to the whole other level.
Prospects and goals
The main topic on SAAW was to present heavy industrial machines and Autoxloo was one campaign concerning vehicle marketing on the Internet. That's why the main aim of attendance was to show valuable and necessary Internet marketing products for every successful dealership. Everyone could see products & services, how it works and its usefulness in the marketing trade. Autoxloo continue growing substantially in the international market, that's why presentation of its system mainly focused on the comprehensive functions, ongoing development in South Africa and other countries. Autoxloo's multi-pane technologies are looked farther into the future and followed all innovations in the car dealer area.
Presented Products & Services
More than 5000 participants attended SAAW show! Autoxloo realized a lot of vital opportunities of joining SAAW: an exceptional potential of meeting new people, setting up numerous appointments, presenting products & services (Vehicle Inventory Management, CRM, Responsive Websites, Mobile Apps, Car & Dealership Showcase Tools, Posting Services etc), attracting attention to a new brand. We know that customers are really looking for an attractive campaign, so we decided to test the water and showed the audience some video testimonials & Sales Brochure, colored banners, which helped customers, better understood our solutions, system and mission. And guess what? A lot of dealers were looking for such easy-to-use system!
Dealer Management SolutionsCRM & Automatic Lead DistributionLead Conversion, Social Networking & Free Classified Listings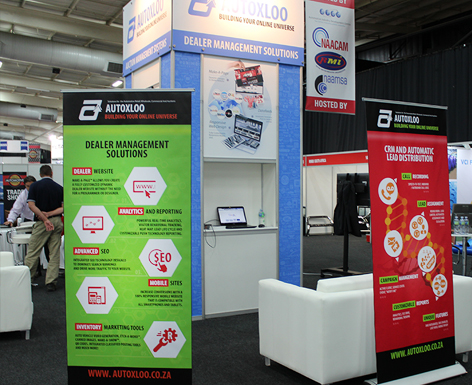 Dealer Management Solutions
Fully customized dynamic Dealer Website.
Real-time Analytics, customizable push technology reporting
Advanced SEO platform
100% Responsive Mobile Websites
Inventory Marketing Tools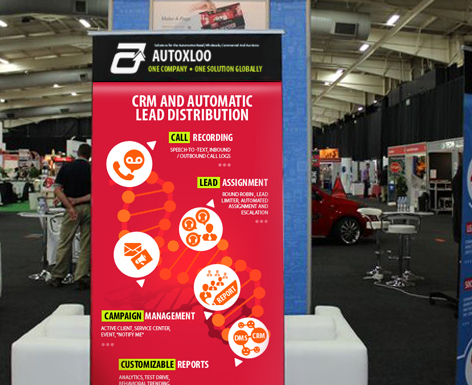 CRM & Automatic Lead Distribution
Lead Routing: manual assignment, simultaneous & round robin lead distribution options.
Lead Tracking: log calls, schedule meetings, compose emails, review entire lead history.
Phone Integration: make and receive calls from the CRM.
Inventory integration: email clients details of single or multiple vehicles.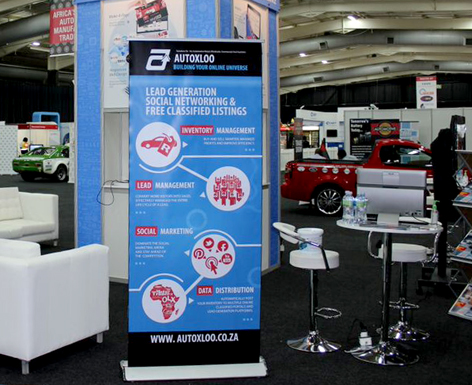 Lead Conversion, Social Networking & Free Classified Listings
Lead Management to manage entire life cycle of a lead-generation.
Social Networking to dominate social marketing arena.
Data Distribution to automatically post inventory to multiple online classified portal
and much much more.
Professionalism in Practice
SAAW show gathered many interesting people. There were a lot of presenters which demonstrated their projects on practice and gave listeners many new ideas and suggestions. Main attention focused on vehicle details' exhibition. Dealers presented new robots and machines, shared ideas and projects. Numerous of spares, vehicles' tools and other innovations on automotive area opened new vision for developing car dealership at all. For the majority of attendees Internet marketing was unknown and new, and Autoxloo put the record straight and proved importance of it. We demonstrated experienced staff, which were ready to inform event participants about all of the latest technologies. Educated sales persons were ready to tell and show car dealers everything they wanted to know about Autoxloo and attracted a lot of interest. Thanks for complicated teamwork, we brought our company to a new level and had broaden new horizons in the automotive industry.
Evaluation
We were really pleased to notice that feedback from our partners and distributors was very positive. Thanks for this meeting we access people's needs and expectations on the automotive area. Autoxloo's team work didn't fall behind and actively used the opportunity to exchange information and discussed individual projects in one-on-one conversations. Autoxloo's staff can help to select and use technology solutions and satisfy clients' requirements. In addition, sales and support staff are extensively trained and can provide you with the highest level of service. Remember, our 24/7 support team is just a phone call away! Meanwhile, enjoy exciting video and photos, feel the atmosphere of SAAW show like you were there personally!