Why Your Website Need to be Responsive?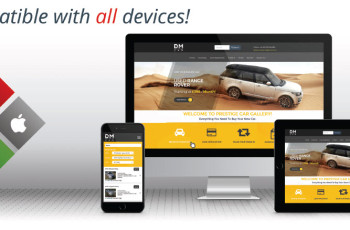 We provide our dealers with the best services and care about their performance among competitors. That's why we suggest our customers to update their website to responsive. Make your dealership the most successful and stay at the forefront on the market.
Earlier we clarified about ability to become responsive and available on any device. For those who still has some doubts about its usefulness we gathered a list of advantages.
Don't care about the screen resolution, show any information and convert more leads.. Today there is a great variety of screen sizes. You can choose from smartphones and tablets to Google Glass and etc. There are no required standards as to size of the screen. That's why Autoxloo create responsive design that can adjust to a vast variety of screen sizes and provide the best experience to users.
Google figures out the most relevant information for your query, regardless if its easy to read or not. High quality information is only half part. You need to be easy navigate and interact with all devices. Take it into consideration and follow the latest technical innovations. Appear only on the top of the Google search results with responsive website.
Easygoing device with simple structure is that what most of them are looking for. Users are looking for the simple way to find an information so your website needs to be designed for customers that are using devices with different screen sizes. Your customers are your main target. Make your dealership the visible and don't lose your leads.
Contact Autoxloo now and make your website responsive. Find this article interesting? Share it.