Used Cars Sales Predicted to Drop?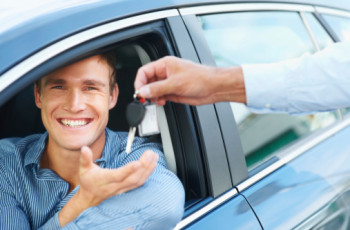 With new car sales at an all time low, dealerships have found that to survive they must rely on used car sales to fill the gap. Fortunately the used car market; for now is booming and some car dealers are enjoying record sales even in these poor economic conditions.
The question is – why?
Some say its because Americans are trying to save money by purchasing a pre-owned vehicle and while others are convinced its caused by the recent credit crunch and banks unwillingness to lend to customers with less than perfect credit (seems ironic doesn't it). Unfortunately the end result is a situation where new car dealers are fighting for cars once reserved for only the used car dealer market. Since both dealers need to purchase a certain number of cars each month this causes an increase in demand which in turn causes inflation in the used car market.
Inevitable the end result will be the consumer is forced to pay a premium for a used car, profit margins shrink and financing becomes more difficult as loan to value ratios are exceeded. This will eventually lead the consumer to once again consider purchasing or leasing a new car. Once that shift happens used car prices will undoubtedly plummet well below Black Book as new car dealers hurry to unload aged inventory. This will cause a temporary used car "buyers market" until inventory levels begin to stabilize and inflation is kept under control.
The trick is to know when to hold them and know when to fold them. AutoXloo offers a system that tracks current market trends and keeps you one step ahead of the game to make sure you don't get caught in the wake of unprepared dealers and unstable market conditions.
Call us today at (727) 475–4455 for more information on how our Dealer Management System can help you increase sales and stay ahead of the curve. Remember "We Guarantee Results or You Don't Pay!"