Social Media Strategies for Dealerships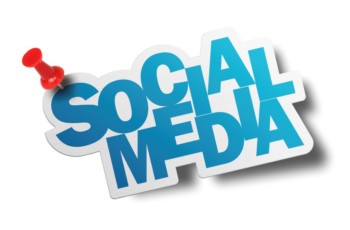 Social media becomes more and more popular. Thanks to such usefulness, many businesses found variety of different opportunities from using it. Dealers who effectively execute on their social media strategy will find that social is a powerful way to create consumer awareness, maintain customer loyalty, interact with customers, and build organic SEO. If you wonder "how", we will put the record straight and look through this information.
Every dealership can build brand awareness with social media. To do this, you should choose as many social platforms as you prefer. If you have enough time and resources, reach customers across these multiple channels and highlight your dealer's brand. Social sites are a key component of your digital marketing strategy, with the regular updates and interesting posts you will be recognized by people as the company, which follow the latest technologies.
Another part in social media strategy is an ability to build a customer loyalty. This process can take longer to accomplish with social media, but can be pleased with a numerous of good feedbacks and positive reviews. Social media usually provide dealerships with a channel to engage customers, share product information, news and updates. Your prospects will be able to trust you and if you prove the quality of your service throughout the buying process and after, there is a much higher chance that customers will be repeat buyers in the future.
Dealers need to keep the information on their social sites current and relevant to consumers' needs. Don't forget to anticipate the consumer's specific questions and have that information readily available on your social sites. The non less important thing of your social media strategy is to respond to consumers' questions or concerns and meet their expectations for instant information. People like to be noticed, and your attentive attitude will gather more leads and positive feedbacks.
Lastly, if you follow the social media strategy, you will build organic SEO rankings. According to the Google, the higher quality sites – the better rankings they have. When your dealership has strong social sites and links, it will be ranked higher thanks to its validity and quality score.
We hope this article helped you to find the right solution. If you liked this article, then please follow us on Twitter and Facebook. In case of any questions don't hesitate to contact us.