Powerful Mobile App for Smartphone & Tablets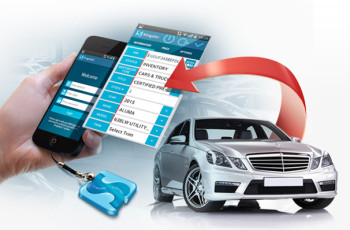 To upload vehicle photos to your inventory it is necessary to have computer, camera and time.  It's not always convenient and time-consuming too.  But Autoxloo designed special mobile app for smartphone and tablets that allows you to easily and quickly take photos and video of your vehicle inventory in real-time.
Slingshot Mobile works by using VIN decoder to describe how the car was utilized in the past. Finish process of uploading in few easy steps by adding all info about the car you want and you're done! Upload newly acquired vehicles or take a look at your existing vehicle inventory. All data is synchronized with your DMS.  No need to enter data twice.
Our module allows not only take pictures in real time, but make video or videos of a vehicle and attach them in no time! Moreover, this video is automatically uploading to your dealership YouTube channel.
Lost Internet connection? Not a problem! Upload all necessary data, your vehicles will just have pending status, and when the connection will be restored,  vehicles will be uploaded automatically. Enjoy the ability to upload or check your vehicle inventory offline!
No more difficulties and confusing software. Easy to use technology: download  app, install it and start to upload vehicles. This software has simple, intuitive interface that you will understand in seconds. Don't waste your time, download SlingShot from Market Place right now, absolutely for free!